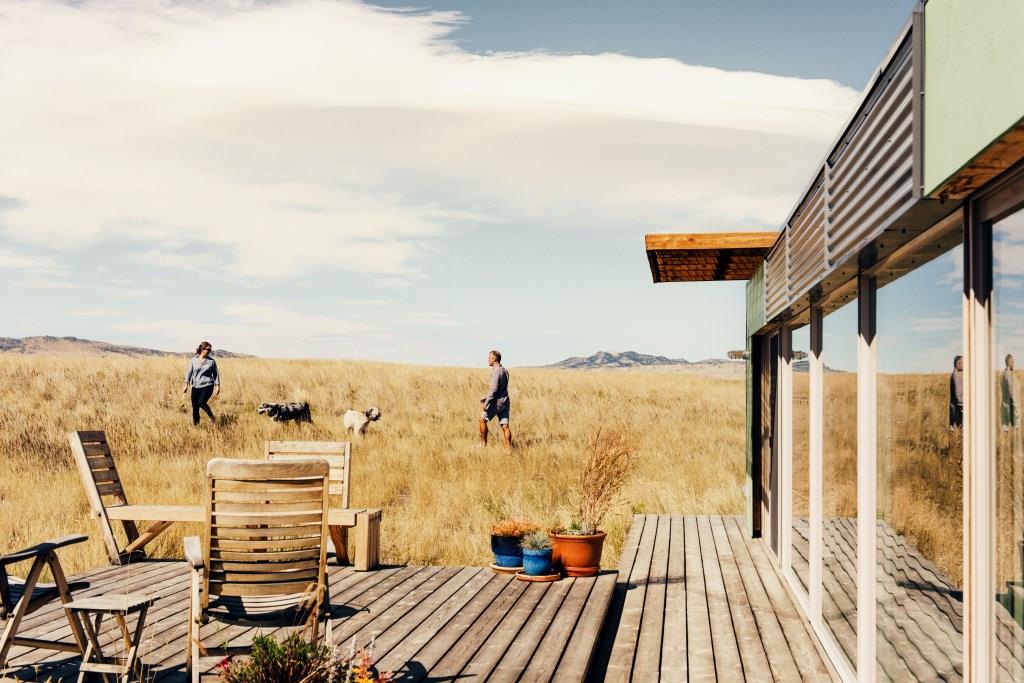 Airbnb and Visit North Carolina announce the return of the Dream Big in Small Town NC partnership with an invitation to explore Spring in the Scenic Mountains. The Dream Big in Small Town NC campaign, funded by the General Assembly as part of North Carolina's Rural Tourism Recovery Pilot Program, is led by Visit North Carolina and Airbnb, in coordination with the North Carolina Department of Commerce, to support the state's post-pandemic recovery and the many unique local shops, restaurants and communities who rely on the local tourism industry. The collaborative campaign aims to promote travel to 16 rural counties in three distinct regions designated as the Scenic Mountains, the Northeast Lakes & Rivers, and the Inner Banks.
The spring campaign includes a sweepstakes to win a trip to the Scenic Mountain region's five designated counties: Graham, Haywood, Madison, Mitchell and Yancey. Travelers have until April 20 to register for one of five chances to win:
A $1,000 voucher from Airbnb
Three $100 gift cards for a selection of attractions
A $500 gift card from Visit NC to assist with travel expenses
Airbnb Hosts are eager to welcome new guests and share their favorite local spots and experiences in the Scenic Mountains.
Following Spring in the Scenic Mountains, the Dream Big in Small Town NC campaign will spotlight Summer in the Northeast Lakes & Rivers (April 21 – June 20) and Fall in the Inner Banks (June 21-August 20), including Halifax County, home to Sylvan Heights Bird Park and the world's largest collection of rare and endangered waterfowl; Kerr Lake, a 50,000-acre reservoir and idyllic paradise for those who love fishing, camping, boating and sailing, and nature trails; and Chowan County, which offers a wealth of historic sites and well-preserved architecture, a delightful surprise on top of its charismatic small town charm.
Each region will be promoted to potential travelers with:
media outreach, targeted social media ads, an influencer program, and email campaign to Airbnb guests in target markets across the country
an illustrated and interactive map hosted on a 'Dream Page' section of the Airbnb website featuring a curated list of nearby stays, experiences, and local businesses to help travelers discover North Carolina's charming towns, rich history and hidden gems, and inspiring Airbnb Host stories
a sweepstakes to win a trip to visit the region, including an Airbnb gift card
The partnership is part of Airbnb's work with destination marketing organizations and local governments to support local economic recovery from the COVID-19 pandemic. To date, Airbnb has launched more than 140 partnerships across nearly three dozen countries, including nearly 40 in the US and Canada, to bolster the benefits of travel for residents and small businesses.
Since our founding, the Airbnb platform has helped communities use existing space to scale accommodations and absorb influxes of visitors, all while creating important economic opportunities for Hosts and local small businesses. Rural tourism helps to expand those benefits to communities that don't typically see the same influx of visitors as urban areas. In 2022, nights booked in rural North Carolina comprised nearly one-third of total nights booked in the state.