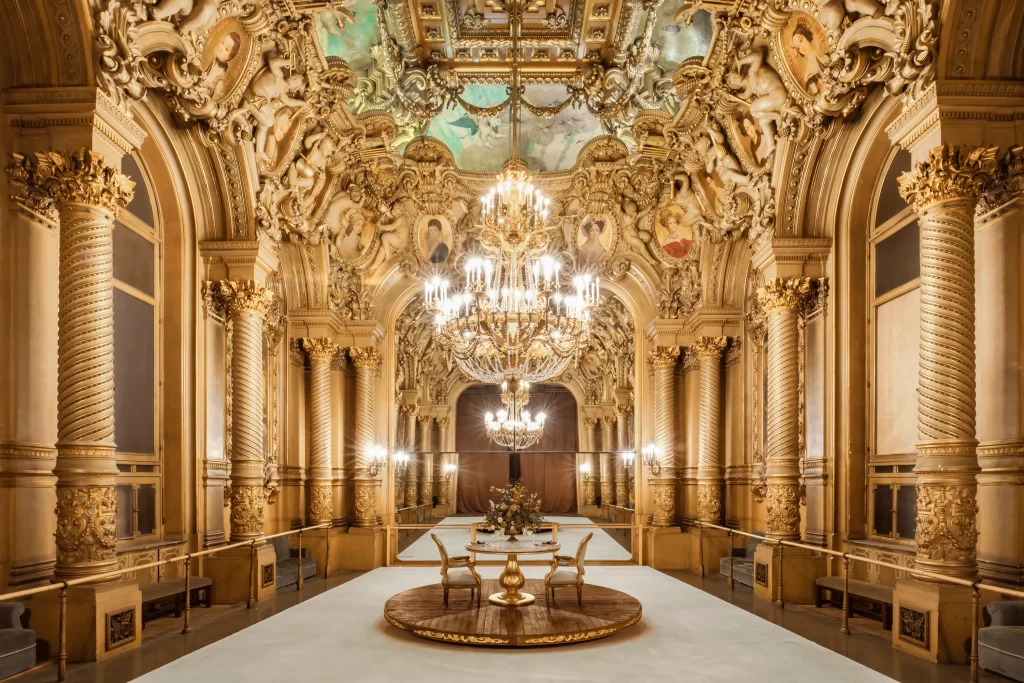 'The Music of the Night' is returning to the place that inspired one of the world's longest running and most-loved musicals, The Phantom of the Opera. To celebrate the global phenomenon that will be performed in 15 countries in 2023, including a final bow on Broadway, 'phans' will be able to follow in the footsteps of le Fantôme and book a night in the mythical underworld where it all began – the historic Palais Garnier Opera in Paris.
For the first time, one of the most exclusive private viewing areas in the theater, the Box of Honour, has been transformed into a majestic bedroom, where guests will spend an exceptional night, befitting the mysteries and architectural splendor of the Palais Garnier. Guests will also get to 'haunt' the halls of the iconic building, including a visit to the real underground lake, home of the Phantom, featured in the famous novel.
The Host of the stay, Véronique Leroux, is the great-granddaughter of the French novelist who created the world-famous phantom character, Gaston Leroux.
This special night at Palais Garnier is the latest heritage offering from Airbnb following a series of measures and commitments by the platform to revitalize heritage tourism in Europe, including heritage donations to historical home organizations across Europe.
As part of this program, Airbnb is offering its support to the restoration and enhancement of the Opera's heritage, including an ongoing project to restore the Palais Garnier boxes. Airbnb's contribution will also fund the development of the Opera's streaming platform, bringing together all of the Paris Opera's audiovisual content to a wide audience, all over the world.
Guests will sleep in the largest opera box in the Palais Garnier – the Box of Honour – a room normally reserved for visiting dignitaries. The exquisite chamber has been transformed for an exclusive guest experience that includes:
The best location in the house to take in the architectural beauty of the Palais Garnier and its stage.
A tour of hidden areas in the Palais, rarely seen by the public, including the Opera's incredible private archives and famous underground lake.
A private ballet initiation with one of the Opera de Paris Ballet dancers.
An exclusive recital performed by the artists of Paris Opera Academy, complete with champagne and hors d'oeuvres.
Dinner in the lavish Foyer de la Danse, a private and historic dancing rehearsal room behind the stage, used by dancers for warming up before a show.
A tour of the private dance studios underneath the eaves of the iconic opera building where guests will enjoy picturesque views of the Paris skyline.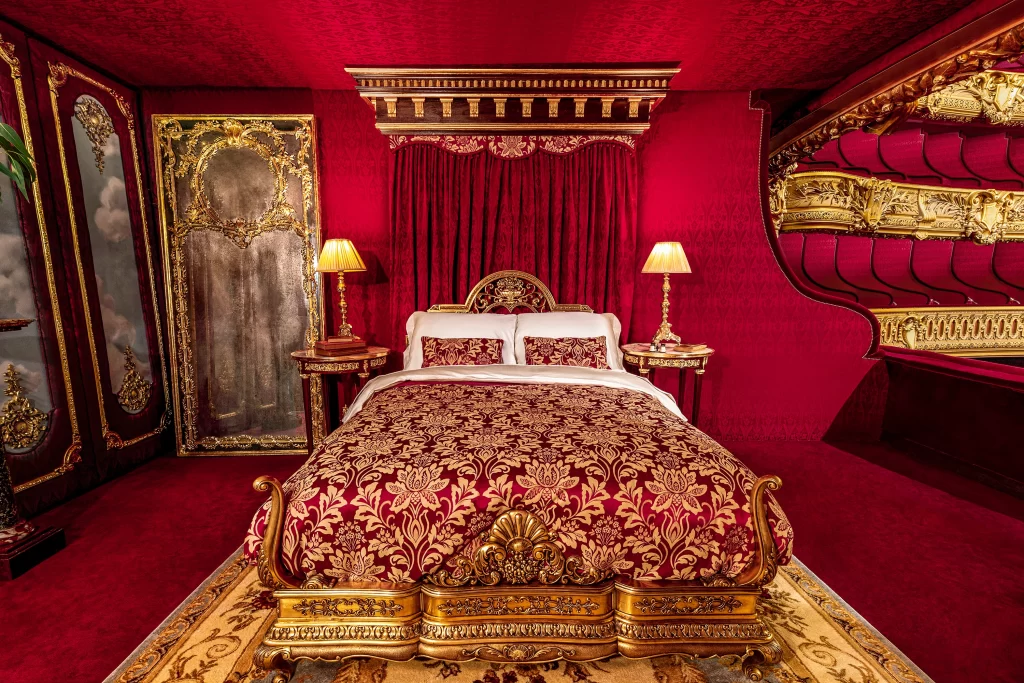 Weissenstein Palace, the sumptuous 18th-century castle featured in Netflix's latest period drama "The Empress", is opening its doors for a lavish stay fit for an empress.