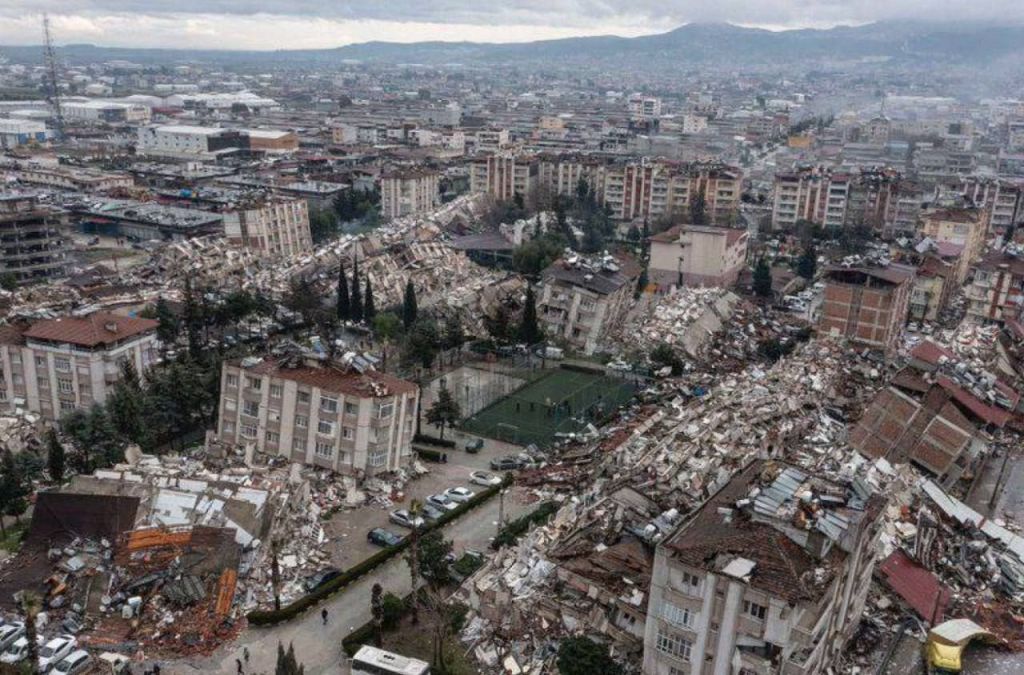 A series of powerful earthquakes in Turkey occurred on the night of February 6, affecting ten provinces of the country. Strong tremors were felt in northern Syria. This is the most powerful earthquake in Turkey since 1939.
The first earthquake of magnitude 7.8 with an epicenter at a depth of 7 km occurred at 4:17 am in the province of Kahramanmarash in the south of the country.
Later, a second earthquake occurred in the central part of Turkey, and tremors were felt in Diyarbakir, Sanliurfa, Ankara, and Adana. The magnitude of the new earthquake was 7.6.
Aftershocks were also reported in Iraq, Georgia, Israel, and Armenia.
The Turkish port of Iskenderun was damaged and temporarily stopped working, part of the docks collapsed in the port.
The airport in the city of Adana in southeastern Turkey was closed after the earthquake until further notice. Hatay Airport in Antakya also stopped serving flights due to the destruction of the runway. A number of airports in the region only accept flights with rescuers.
The 1939 Erzincan earthquake struck eastern Turkey on 27 December local time with a moment magnitude of 7.8. The earthquake was the most severe natural loss of life in Turkey in the 20th century, with 32,968 dead, and some 100,000 injured. The earthquake seriously damaged some 116,720 buildings.
The Citadel of Aleppo, a UNESCO World Heritage Site, was damaged by the earthquake on Monday morning.