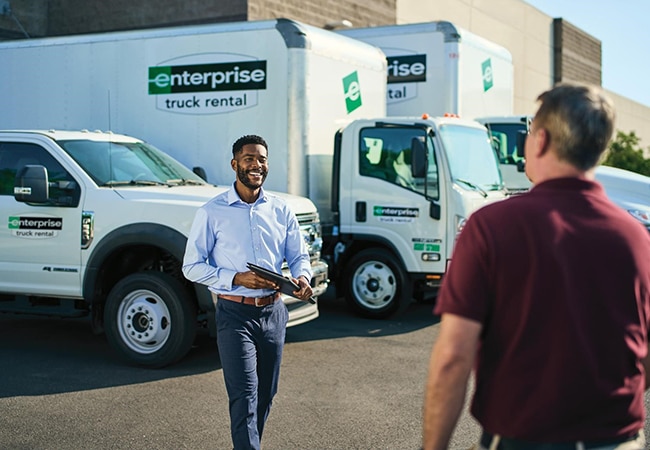 Enterprise Rent-A-Car is opening a third branch in Cardiff (Wales, U.K.), bringing residents, businesses and visitors even easier access to low-cost and low-emission mobility in the heart of the city center.
As the cost of living rises, more and more local businesses and residents are using rental vehicles to get around for less, avoiding many of the costs associated with car ownership.
Vaughan Gething, a Member of the Senedd for Cardiff South and Penarth, recently joined staff to celebrate the opening of the new Enterprise branch.
"Creating choice and diversity around mobility is a crucial part of making Cardiff a sustainable city," Gething said. "Shared transport also supports the Welsh government's commitment to tackling climate change.
"Enterprise is helping support our sustainability goals while creating jobs and opportunities for local people, which are excellent reasons to celebrate the continuing growth of the company's presence in Cardiff."
The new branch opening creates five new jobs, including graduate positions on Enterprise's award-winning management trainee scheme. Enterprise promotes primarily from within, creating a range of great career opportunities.
Randall Rickabaugh, who joined Enterprise as a management trainee and is now head of mobility for Enterprise in Wales and the Southwest, said, "Cardiff is proud of its commitment to sustainable transport and we're happy to be a part of that.
"We are really pleased to be extending access to flexible vehicle hire as well as offering more Enterprise Car Club vehicles helping to meet the growing demand for rental. Shared transport reduces the cost of mobility and reduces emissions, so it's a win-win for everyone."
The new Penarth Road branch is the largest of the three Enterprise locations in the city. It will be open seven days a week to offer greater flexibility and will offer an increased range of low- and zero-emission cars and vans for hire.
This includes a number of different electric vehicle (EV) types and sizes as well as all-important EV charging facilities. Vans up to 3.5 tons will also be available from the new location.
Three Enterprise Car Club vehicles will be located at the branch, bringing the company's car club fleet in Cardiff to 20 vehicles.
Enterprise Car Club vehicles are located in prime spots around the city and can be accessed 24 hours a day, seven days a week for as little as one hour via an app, website or by phone. Anyone aged 19 and over who has one year's driving history can sign up to Enterprise Car Club, so it's particularly useful for young people who don't own a car.