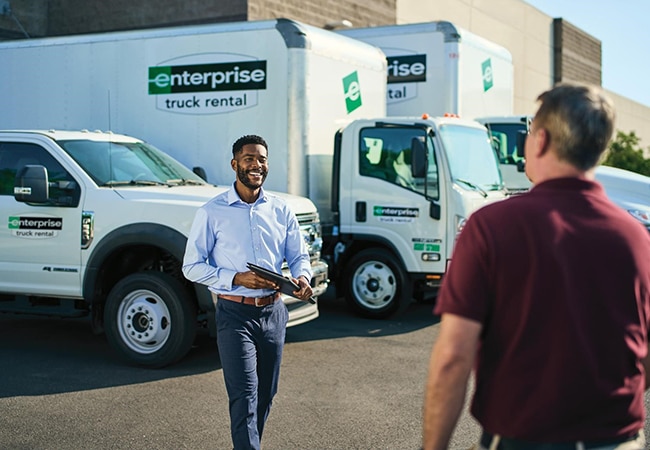 Enterprise Truck Rental is celebrating a significant milestone of 500 branches across North America — with 60 locations opened in the past year alone — reaffirming that more clients than ever trust Enterprise for their truck rental needs.
Opening at least one branch weekly for 60 consecutive weeks, Enterprise Truck Rental continues to expand its footprint to meet rising demand for seasonal, project-based and e-commerce delivery rentals, as well as vehicles for personal truck rental needs. The business manages a versatile fleet of trucks and vans to support key industries such as moving and storage, final mile, construction and telecommunications, among others.
"Despite nationwide supply chain shortages and other challenges across the industry, our truck business has seen a strong uptick in demand throughout the global pandemic — largely driven by the rise of online shopping and home delivery services," said Mike Pugh, Corporate Vice President, Enterprise Truck Rental. "We're proud to expand access to our truck rental services throughout North America to best serve our customers' needs."
Enterprise Truck Rental's growth is expected to continue across North America. The openings are part of a broader commitment to provide short- and long-term transportation solutions when and where customers need them.