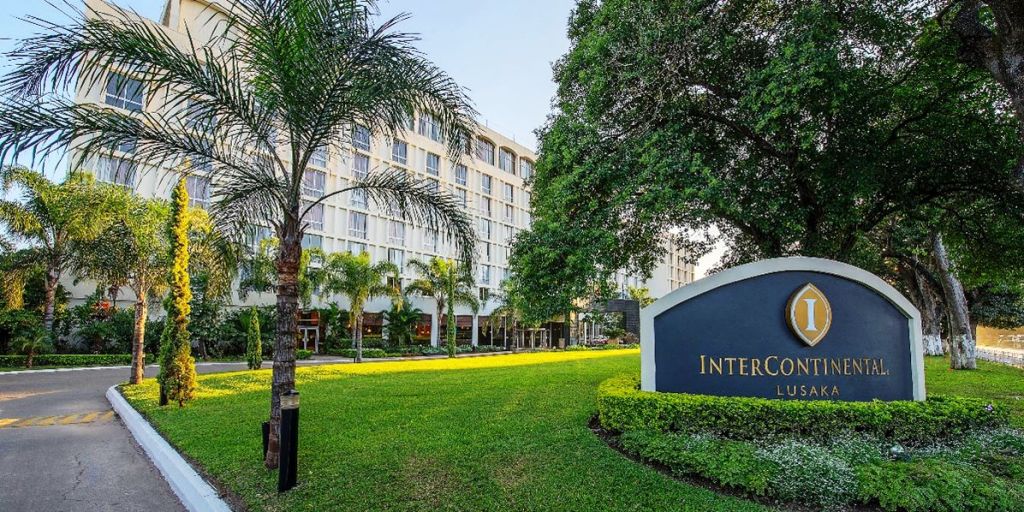 InterContinental Hotels & Resorts is today celebrating a new era of luxury with the unveiling of InterContinental hotel in Lusaka which reopens after a two-year multi-million dollar renovation.
InterContinental Lusaka has been a landmark in the city for over 50 years and has been deemed one of Zambia's icons of hospitality. The property has now been renovated as one of the first international luxury hotel brands in Lusaka. The reopening marks a new standard set for luxury in the region.
Tim Rangi, Cluster General Manager, InterContinental Lusaka, said: "InterContinental Lusaka has been a landmark in the city for over 50 years and the past two years have been memorable for our team with major renovations to open a new chapter. We will continue to elevate the experience at InterContinental Lusaka to deliver an unprecedented lifestyle choice in the capital of Zambia."
Luxury design for functionality
With InterContinental Hotels & Resorts pioneering luxury travel across the globe since 1946, InterContinental hotel in Lusaka is one of the brand's legacy hotels. It was designed in 1968 by architect William B. Tabler under the lead of industry pioneer Neal Prince, IHG's Lead Designer at the time.
This time the hotel worked with London-based designer Dexter Moren Associates, who created a scheme influenced by rich Zambian materials, patterns and high-quality furnishings. Rooms & public areas have been designed to cater to local & international business & leisure guests seeking discreet luxury. For a distinctively luxurious atmosphere, the design also incorporated Zambia's unique lines and warm colours – emerald green and copper – creating harmony between materials for an exquisite finish.
Luxurious amenities and suites for all needs
InterContinental Lusaka now has four types of room that are tailored to various needs, including spacious Classic Rooms, Junior Suites, Executive Suites to Presidential suites.
The seven-storey hotel has 106 non-smoking guest rooms with 87 suites.
InterContinental Lusaka provides authentic experiences that amplify the spirit of both the city and the countryside with particular attention having been given to symbolic features of Zambia's beautiful scenery in the intricate details of the copper décor.
Delectable culinary journeys and meeting experiences
After a long hiatus, guests can now indulge in an array of new restaurants. The Makumbi Club Lounge on the 7th floor is a unique feature, offering a serene indoor and outdoor dining experience from breakfast, high tea and evening canapes with a wide selection of alcoholic and non-alcoholic beverages. The Makumbi Club Lounge also offers four private meeting rooms and an outdoor deck, a perfect place for relaxation.
Diners could also opt to savour the best tastes of Italian cuisine along with all international delicacies at "Curate" presented by seasoned chef Chef Giuliano. The all-day dining restaurant also offers freshly prepared breakfast, a buffet selection of pastries, fresh squeezed juices, salads, cold cuts and a live cooking station.
Hotel signature Botanical Bar offers gin cocktails including the Zambian Signature "Iconic" Gin manufactured in Zambia with the art of Swiss precision, combined with Zambia's lushness and "lightness of being".
In addition to offering an outstanding ambiance, accommodation, food and beverage offerings and boasts a state-of-the-art conference facilities for both small and large meetings, conference and social events up to 700 guests.
IHG Hotels & Resorts has been delivering True Hospitality in meetings and events for decades, and has combined this wealth of knowledge, with industry best practices and the expertise behind IHG Way of Clean, to bolster the global Meet with Confidence commitment.