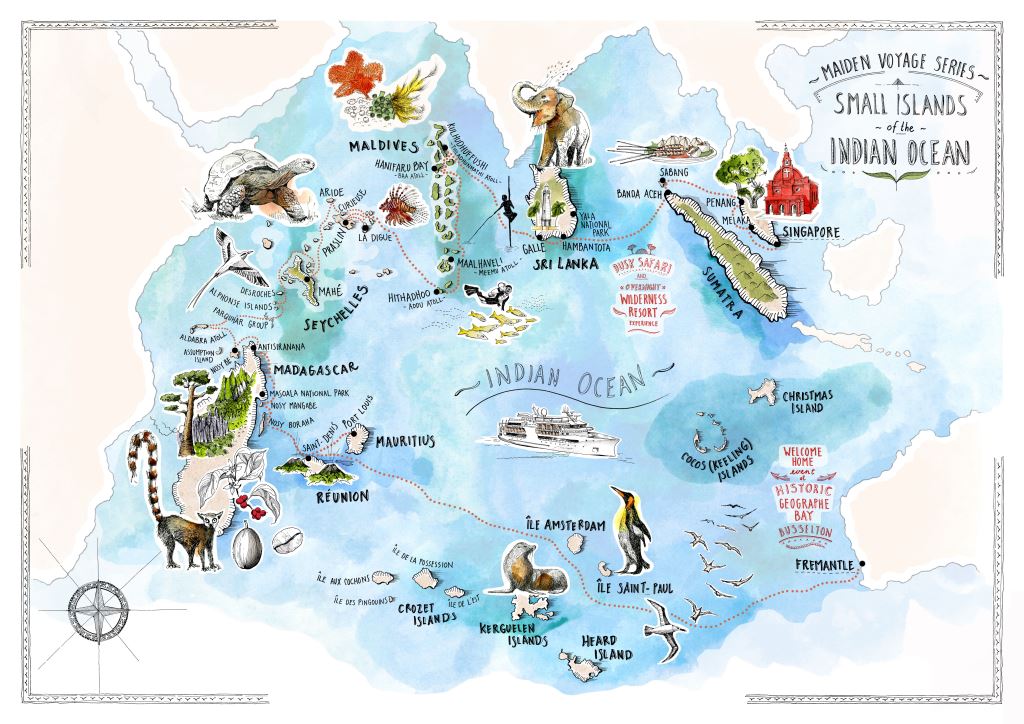 Coral Expeditions has launched a new series of voyages through the island trails of the East Indies: Komodo, Sulawesi, Borneo and the Indonesian archipelago. The three-voyage series aboard the state of the art expedition ship Coral Geographer will delve into the rich maritime and trading history, ancient island cultures and unique wildlife of the East Indies.
The first voyage in the series 'In the Wake of the Makassans' is a 14-night expedition departing home shores in Darwin on 20 March 2024. This voyage will follow ancient Makassan trading routes and witness the confluence of cultural heritage and natural beauty, setting a course for Sulawesi. On 3 April 2024, the second voyage 'Sulawesi Circle' will depart Makassar on a 20-night circumnavigation taking in a full coastal exploration of Sulawesi and the eastern coastlines of Borneo, home to rich native tradition and rare wildlife. The final voyage in the series 'Into the Wilds of Borneo' will depart on 23 April 2024. This 14-night voyage will call on seaside villages, wildlife sanctuaries and isolated atolls on the way to Singapore.
Throughout the voyages, guests will explore pristine marine environments including at Takabonarate and Wakatobi Marine Parks and with Bunaken and Lembeh offering some of the most vibrant dive and snorkel opportunities in the world. With an expert team and warm Australian hospitality, there is no better way to experience these remote places than by small ship.