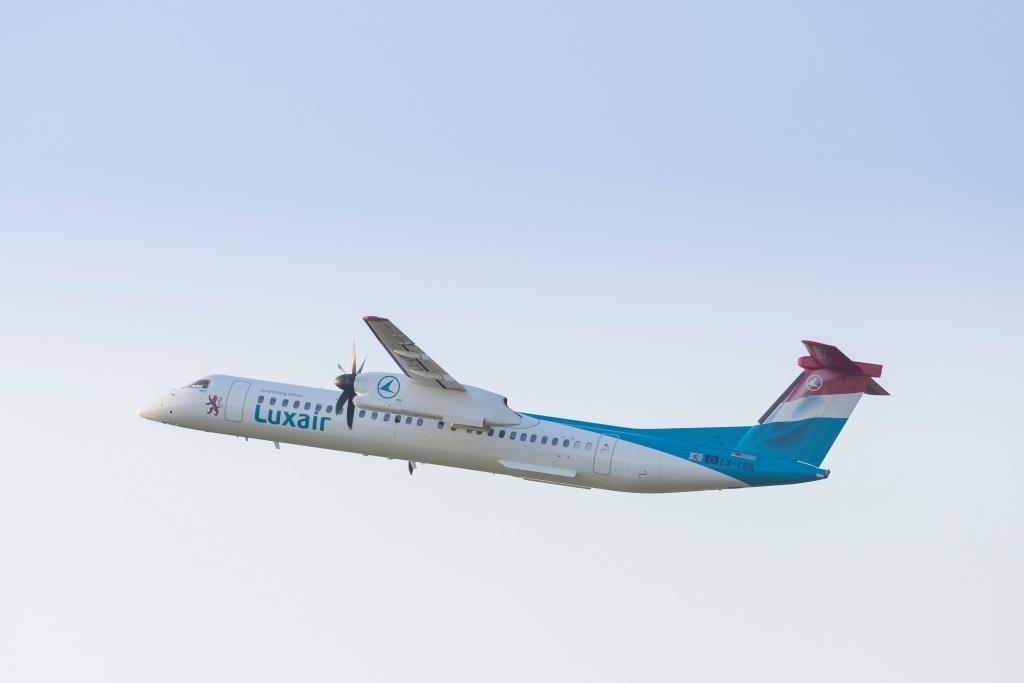 On 28 February 2022, as the 60 th anniversary of the first Luxair flight approached, operated on 31 March 1962
to Paris Le-Bourget, the airline launched an appeal to artists from Luxembourg and the Greater Region to
imagine its next special livery.
For this third edition of #FlyingIsAnArt, Luxair invited artists to draw their vision of the future of the airline, while highlighting the values of inclusion, diversity, audacity and innovation. The competition was a great success and the company received more than sixty works overflowing with creativity, each one more original than the other.
In April, a pre-selection established by Luxair staff members, made it possible to select 11 designs, then in May,
the winner, Marco Weiten, was elected by a professional jury of artists and art experts as well as by the
management of Luxair.
The Boeing 737-800, registered LX-LGV, dressed in Marco Weiten's designs symbolizing the rebirth and
promising future of Luxair, will take off for the first time on Wednesday, 29 June transporting its passengers to
Tenerife.