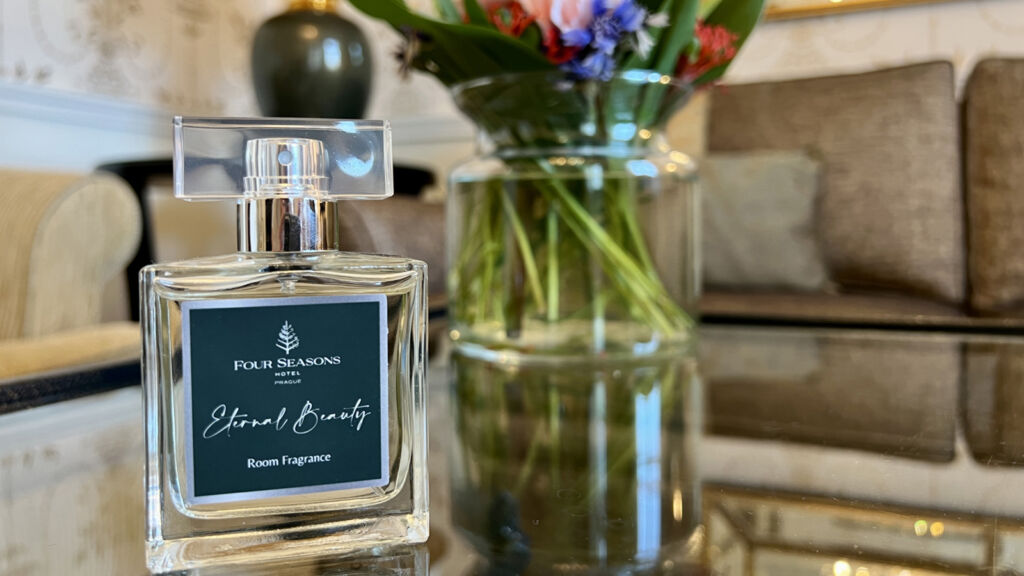 Four Seasons Hotel Prague introduces a new tailor-made room fragrance called Eternal Beauty, which is inspired by the Czech lands and its rich heritage. The new fragrance, a celebration of the trees and flowers that grow in the Czech countryside, was created exclusively for the Hotel and it is used in its public areas.
Notes of oak, violets, roses and ripe plums based on pure powder tones will take guests on a journey through green forests, blossoming meadows and lush gardens. The ingredients of the fragrance were personally selected by Martina Vávrová, Director of Marketing at Four Seasons Hotel Prague.
"Staying in a hotel is supposed to be an experience, an attack on the senses. Scents are perceived by most people very intensely; it creates an atmosphere and I think it simply belongs to our Hotel. Eternal Beauty is bold, elegant and unique, it perfectly reflects Four Seasons in Prague," says Martina Vávrová.
As part of celebrations of the Hotel's anniversary, the Eternal Beauty room fragrance will be presented to guests as a limited-edition keepsake amenity, which will be included in the special Eternal Beauty package.