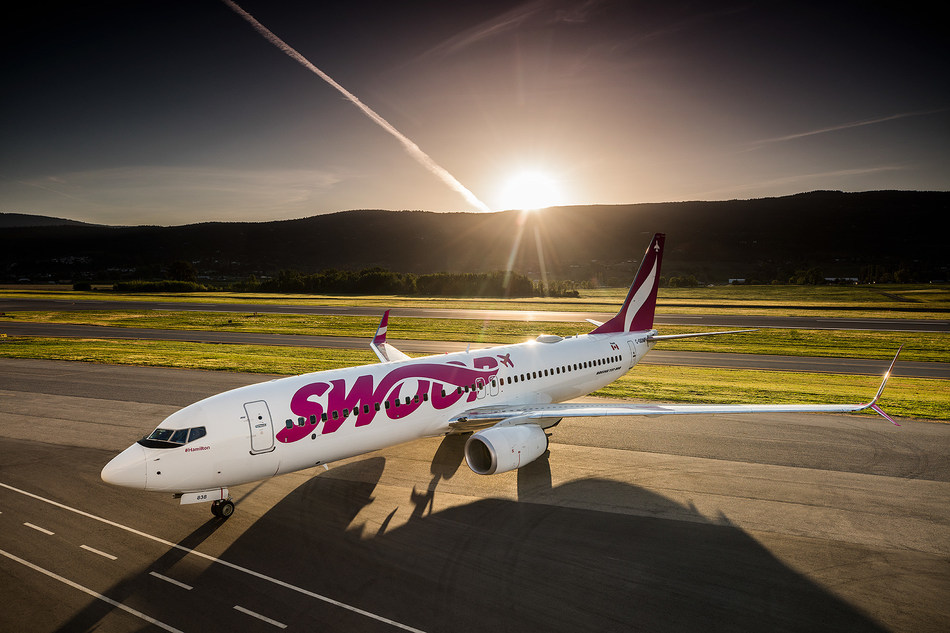 Swoop launched its inaugural flight to Comox Valley Airport (YQQ) from Edmonton International Airport (YEG). Swoop flight WO217 landed in Comox at 7:55 a.m. local time, adding another B.C. destination to its network.
Swoop's new service to Comox is a welcome addition to the airline's long-standing presence acrossBritish Columbia. In addition to today's new route to Comox, Swoop also offers service to Victoria, Abbotsford, and Kelowna.
With introductory fares from Edmonton to Comox starting at just $49 CAD†, Swoop is showing Canadians just how affordable travel can be this summer.
Swoop restarted service from Edmonton International Airport (YEG) to London International Airport (YXU).