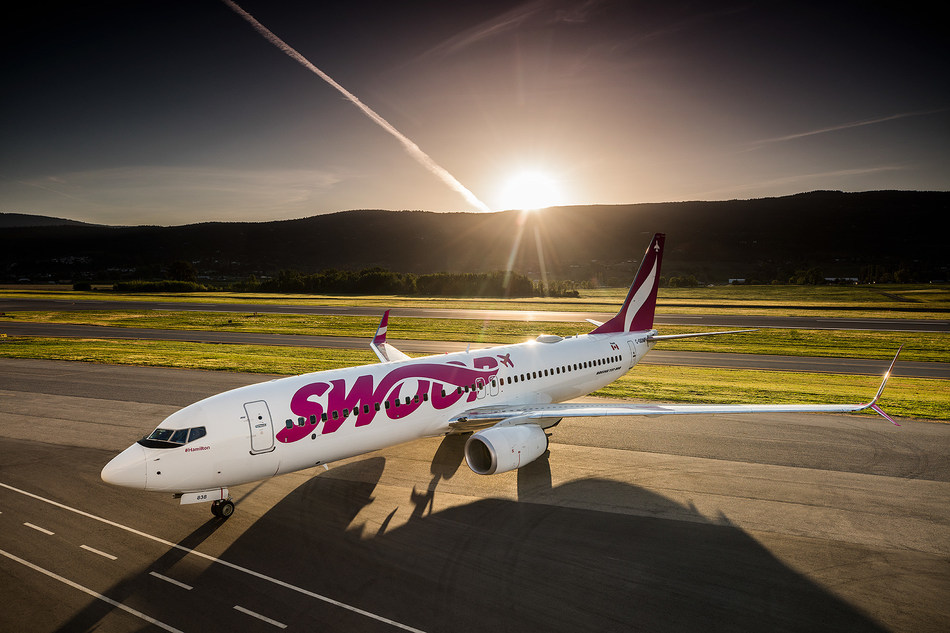 Over the weekend, Swoop operated the last of its seasonal restarts with Saturday's non-stop flight between Hamilton and Montego Bay. This winter Swoop offers more than 100 sun flight options per week so Canadians can escape the cold and enjoy beach vacations at affordable prices.
"As Canada's leading ultra-low fare airline, we are thrilled to bring back our popular service between Hamilton and Montego Bay as part of our historic winter expansion," said Bob Cummings, President of Swoop. "With demand for leisure travel at an all-time high across Canada, we are excited to be leading the ULCC market for sun flying, enabling Hamiltonians to escape to warmer climates this winter."
Swoop has expanded its winter schedule to include over 100 sun flights per week to destinations across the U.S., Mexico and the Caribbean. As of today, Swoop offers eight sun-flying routes from Hamilton with 24 flights per week, providing travellers flexibility and convenience at an ultra-low price.
Canadians can unlock exclusive discounts at all-inclusive resorts when they book their ultra-not-expensive flight as part of a Swoop Getaway. For added convenience, hundreds of amazing all-inclusive packages to warm and sunny destinations with low Swoop prices are also now available through WestJet Vacations.
With one-way all-in prices to sunny escapes starting at just $99 CAD†, Swoop is showing Canadians just how affordable a sunny vacation can be this winter.