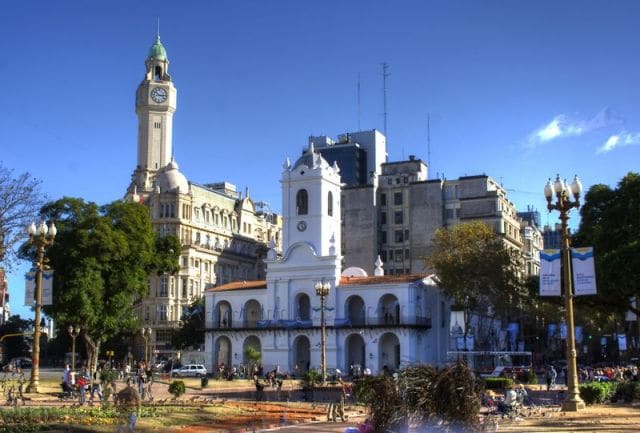 In June, Air Europa will increase the number of flights on its long-haul routes to South America until it gradually reaches pre-pandemic capacity levels; Lima will add to its daily operations, which it already registers in Santo Domingo, Buenos Aires, Bogotá and Sao Paulo, and throughout the year, it will reach a total of 23 destinations on the continent.
The recovery in passenger demand and the addition of new aircraft to the company's fleet allows Air Europa to gradually resume its flight frequency with its destinations in South America.
Starting in June, the airline will fly daily to Lima, just as it currently does to Santo Domingo, Buenos Aires, Bogotá and Sao Paulo; and will increase to six weekly frequencies with Miami, Córdoba and Asunción. The increase in frequencies is also reflected in New York, Quito and Guayaquil where a total of five weekly flights will be operated from next month, and four weekly flights will be reached in Cancun, Panama, Medellin, Santa Cruz de la Sierra and Montevideo.
In addition to these destinations, Air Europa also operates its Dreamliner fleet to Punta Cana, Havana, San Pedro Sula and Caracas.
This increase in supply will allow, throughout this year, to recover and even exceed the capacity levels prior to the appearance of the coronavirus. To this end, and within the new stage of growth and expansion in which Air Europa finds itself after completing its transformation process, eleven new aircraft will be incorporated throughout this year, five of them long-haul Boeing 787 Dreamliners, which reinforces the unification and consolidation of the fleet. This model, one of the most modern, efficient and sustainable on the market, allows not only offers a high level of comfort to passengers, but also guarantees a reduction of up to 20% in fuel consumption and emissions into the atmosphere.
This year, Air Europa will have recovered all of its routes with South America from the strategic hub of Barajas. Throughout 2022, a total of 23 destinations will be reached, to which another 33 will be added in Spain and Europe, while the places offered for the second half of the year will exceed those available in 2019 by 5%.
Air Europa Adds New Routes to Athens and Alghero