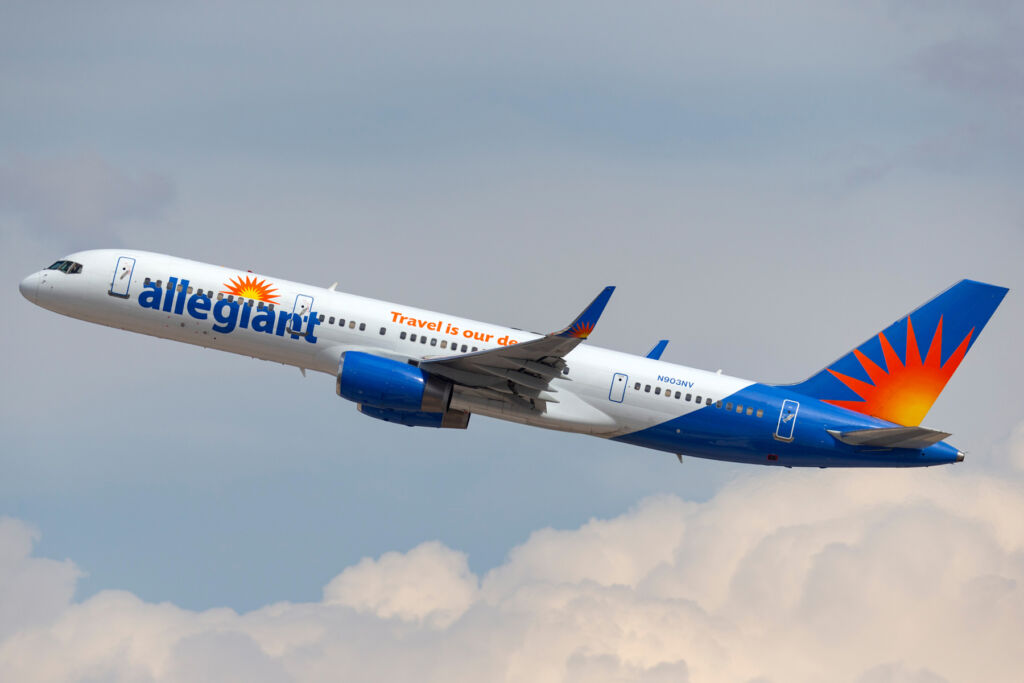 Las Vegas, Nevada, USA – May 8, 2013: Allegiant Air Boeing 757 airliner taking off from McCarran International Airport in Las Vegas.
Allegiant Air has announced it will add nonstop service between Provo, Utah via Provo Municipal Airport (PVU) and San Diego International Airport (SAN) beginning August 18. Flights will operate two times weekly on Thursdays and Sundays.
"We welcome this new route between our two cities on Allegiant Air," said Kimberly Becker, San Diego County Regional Airport Authority President & CEO. "For Southern California travelers looking for an alternative to the greater Salt Lake City area, Provo serves as a gateway to many of the state's key attractions and recreation. We appreciate Allegiant Air's continued investment and new route at SAN."
Provo is about 45 miles south of Salt Lake City, situated in the heart of the larger Utah valley. It's bounded on the east by the Wasatch Front mountain peaks and on the west by Utah Lake. Its location makes it easy to access national parks and canyons, with bountiful ski resorts, hiking, fishing, watersports, and camping opportunities.
Boeing and Allegiant Air today announced an order for 50 737 MAX jets, with options for 50 additional airplanes.