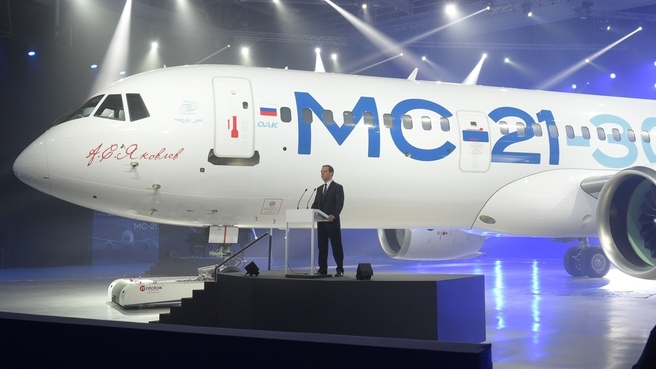 The Russian aviation industry does not receive components from abroad, even on prepaid orders, they are currently frozen.
"We have been denied the supply of components as part of our extensive international cooperation, despite the fact that even pre-prepaid orders are frozen today and are not delivered. And there is no explanation," said Denis Manturov, the Ministry of Industry and Trade of the Russian Federation at a briefing on Tuesday.
Serial production of the latest Russian MC-21 aircraft with import-substituting components is scheduled to begin in 2024, although a year ago it was planned to begin production of these aircraft by the end of 2021.
"Most likely, this (start of serial full-scale production – ed.) Will be 2024 after the completion of import substitution, completion of all certification procedures, because any replaced component in the aircraft requires appropriate test procedures," – said Manturov.
The Irkut MC-21 is a single-aisle airliner, developed in Russia by the Yakovlev Design Bureau and produced by its parent Irkut, a branch of the United Aircraft Corporation (UAC), itself a 92%-owned subsidiary of Russia's state-owned aviation giant Rostec. The program was launched in 2007.
Russia is considering the possibility of temporarily resuming the serial production of the aircraft developed during the Soviet era, Tupolev Tu-204 and Ilyushin Il-96 aircraft.
The resumption of serial production of aircraft is seen as an additional measure to the deployment of large-scale serial production of new Russian aircraft SSJ-NEW and MS-21, which Russia hopes to learn to produce without imported components.