Which are the Best Christmas Markets in Europe this year? Like every year, European Best Destinations unveils the most beautiful Christmas markets. After Strasbourg, Zagreb, Tallinn and Budapest, awarded in previous years, discover your selection of the 5 best Christmas markets in Europe.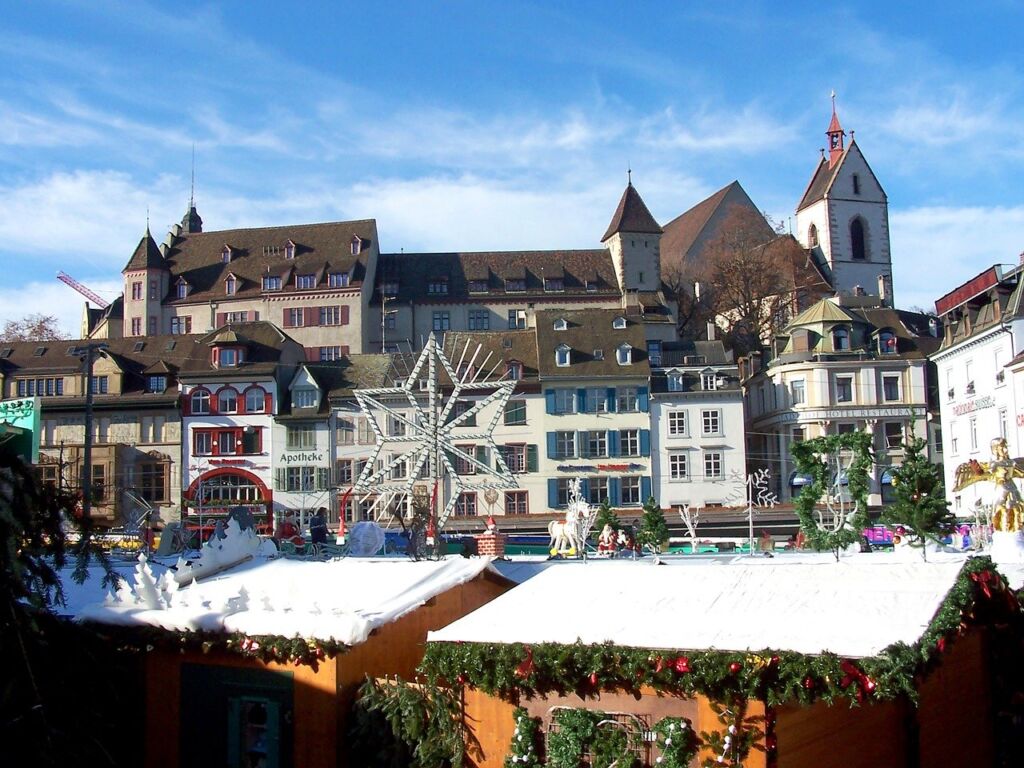 1. Basel, Switzerland
It's official, Basel is not only the best Christmas market in Switzerland, it's also your favourite Christmas market in Europe!
In recent years, more and more of you have voted for this authentic Christmas Market with a unique atmosphere.
Basel has a deep-rooted tradition as Switzerland's most beautiful and largest Christmas city and is well worth a visit every year. Not only is the well-preserved Old Town radiant in the warm Christmas light, but the shops and facades of many buildings glitter with a golden glow.
Check the most beautiful Christmas tree in 2020
Around a hundred tall pine trees line up the streets and stand like brightly lit sentinels guiding the visitor. Particularly recommended is the Christmas market, which is being held not only on Barfüsserplatz, but also on Münsterplatz – one of the most beautiful squares in Basel.
Book your accommodation at the best prices in Basel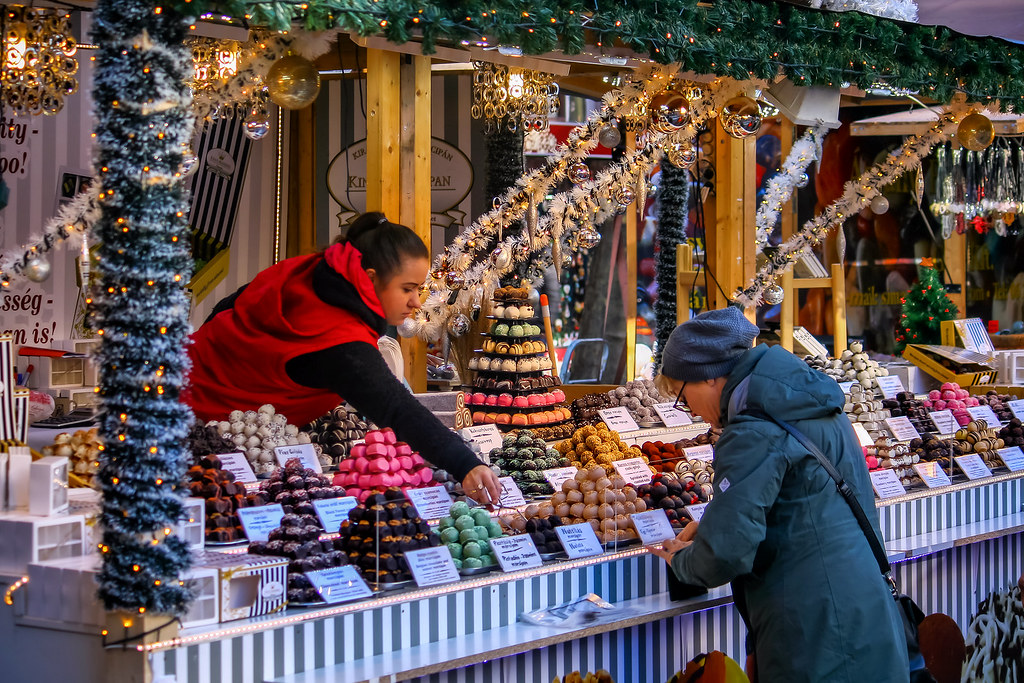 2. Budapest, Hungary
The Advent Basilica, winner of the Best Christmas Market in Europe award of 2020, is without doubt one of the most beautiful Christmas fairs in Europe. It will open this year on November 19th.
In love, and safety – with this slogan, the Advent Basilica, Budapest's uniquely beautiful Christmas fair, opens its doors. In 2020, in the online voting of the European Best Destinations, it has been voted as the most beautiful Christmas market in Europe. The Advent at the Basilica awaits its visitors from November 19 until the first day of the new year in front of St. Stephen's Basilica in one of the most impressive squares of the Hungarian capital.
True to the tradition of this year's 11-year-old Advent Basilica, it promises an unparalleled festive atmosphere, quality pastimes, a special gastronomic offer and a more colourful program than ever before – all with safety measures that allow for cloudless celebrations during a coronavirus epidemic.
Book your accommodation at the best prices in Budapest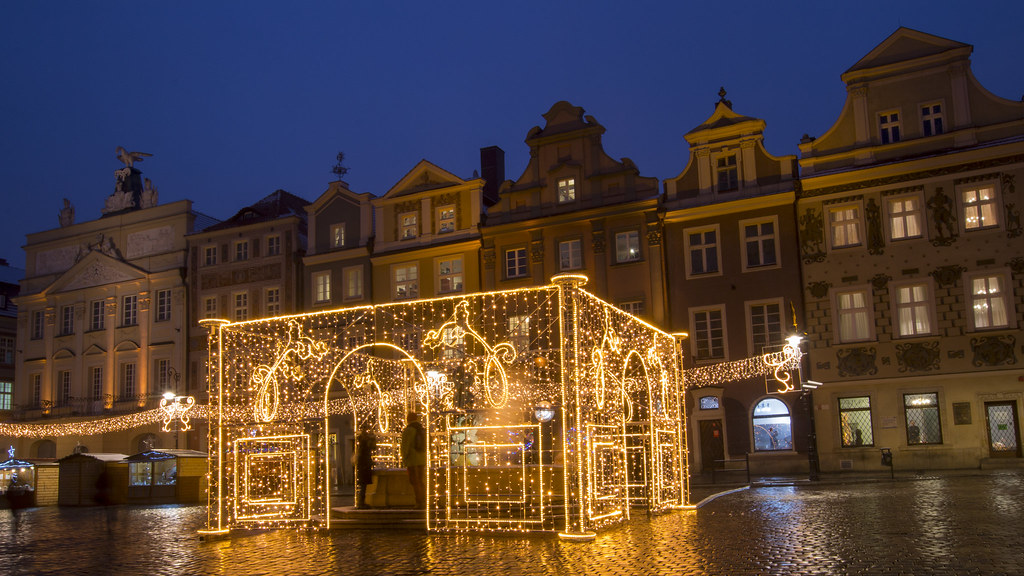 3. Poznan, Poland
This is your favourite Christmas market in Poland as well as your best Christmas city break in Europe.
This year's Poznań Bethlehem will take place in several locations. On November 20th, the Christmas market will start at Plac Wolności. It will take a bit longer than in previous editions and will last until December 26th. You can expect festive, holiday atmosphere, mulled wine or cocoa, as well as treats, gifts and additional events.
On the second weekend of December, that is December 10-12, 2021, it is worth visiting the Kasprowicz Park. In the vicinity of Arena sport hall, the icon of modernist architecture from Poznań, another edition of the fair will appear, and the International Ice Sculpture Festival will also be held. Artists from around the world will again pick up long, hammers, chainsaws, and even irons to turn blocks of ice into works of art in front of the audience. This part of the event will last until December 19.
The third cosy version of Poznań Bethlehem will appear on the newly renovated Łazarski Market Square (Rynek Łazarski)
Book your accommodation at the best prices in Poznan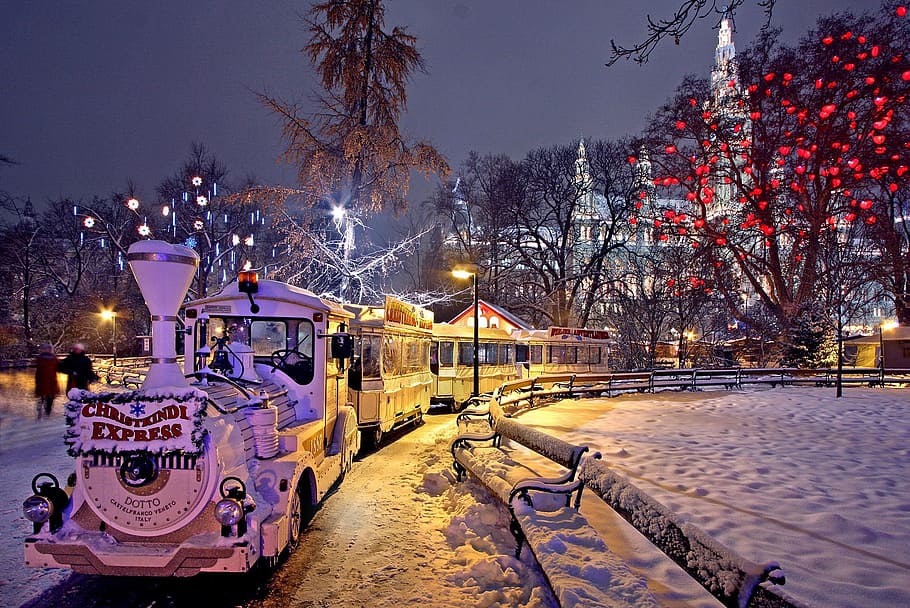 4. Vienna, Austria
Like every year, Vienna is at the top of your list of the best Christmas markets in Europe. Vienna is a must-see destination for Christmas. Considered a safe destination for families, it is also popular with lovers and is awarded among the best romantic destinations in Europe but also the best destinations for a marriage proposal.
From mid-November to Christmas, Vienna's prettiest squares transform into magical Christmas markets. The aroma of Christmas baked food and hot punch creates a lovely pre-Christmas atmosphere.
One of the most well-known Christmas Markets is the traditional "Vienna Magic of Advent" which turns the City Hall Square into a shining fairytale land. Christmas gifts, tree decorations, sweets and warming drinks are awaiting you as well as a carousel and craft fun Christmas Workshops for kids. The trees of the surrounding City Hall park are festively decorated and radiate in a sea of lights – a Viennese experience, you'll definitely won't want to miss!
Book your accommodation at the best prices in Vienna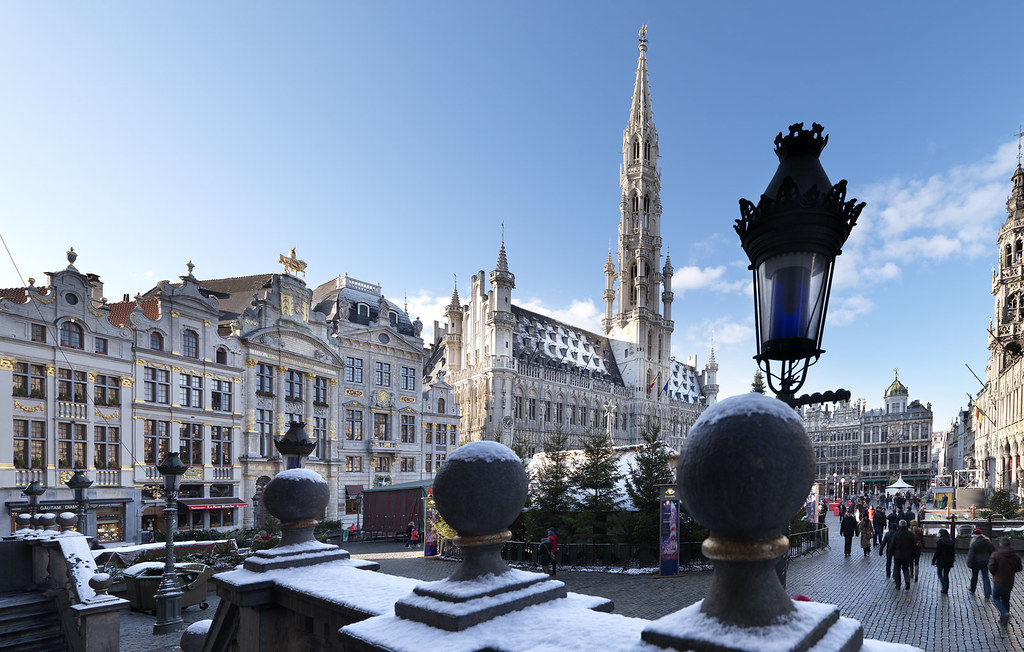 5. Brussels, Belgium
Winter Wonders is your favourite Christmas market in Belgium followed by Ghent, Antwerpen, Bruges and Liege. With its 2.5 million visitors, Winter Wonders is the unmissable end-of-year event in Brussels which, for the occasion, dons its festive costume and pulls out all the stops on the menu.
Capital of Europe, Brussels has also for several years been one of the Christmas capitals with Strasbourg, Budapest and Vienna. The teams in charge of this event set the bar higher every year to offer you moments of pure magic. The great classics are all awaiting you: magnificent Sound and Light shows at the Grand-Place, a majestic tree, a life-sized manger, a skating rink, magical lights and many exhibitions which dot the event and, of course, amazing Christmas markets bursting with treasures which will delight the curious and titillate the gourmets' taste buds.
Book your accommodation at the best prices in Brussels
Discover a selection of the 100 most beautiful Christmas markets in Europe.