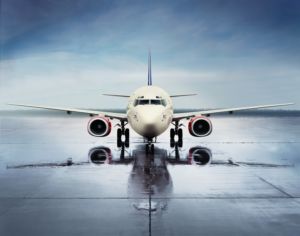 OAG's ever-popular World's Busiest International and Domestic Routes and World's Busiest Airports have been published with October's data, powered by Schedules Analyzer.
This month the Busiest Global International Airline Route operates between Antalya in Turkey and Moscow Sheremetyevo in the Russian Federation (AYT-SVO), a movement from third busiest in September. October also sees strong recovery taking place in some of the key Middle East routes. Four of the Top 10 Busiest International Airline Routes start or end in Dubai, connecting Riyadh, London Heathrow, Bahrain and Jeddah with the UAE.
As yet there are no international routes with an Asian start or end in the Top 10 international routes. The Busiest International Airline Route in Asia Pacific currently is Hong Kong – Taipei (HKG-TPE), with 127,000 seats in October 2021, which is down in 17th place globally.
Top 10 Busiest International Routes
Antalya-Moscow Sheremetyevo
Dubai -Riyadh
Dubai -London Heathrow
Moscow Domodedovo-Simferopol
Cairo-Jeddah
New York JFK-London Heathrow
Orlando-San Juan
Antalya-Moscow Vnukovo
Bahrain-Dubai
Dubai -Jeddah
The busiest air routes are defined as those with the largest volume of scheduled airline seats in the current calendar month. Data is for flights in both directions on each route and is sourced from OAG Schedules Analyzer in the first week of each month. The data reflects the most recent full calendar month for the busiest scheduled domestic and international aviation routes in each category.