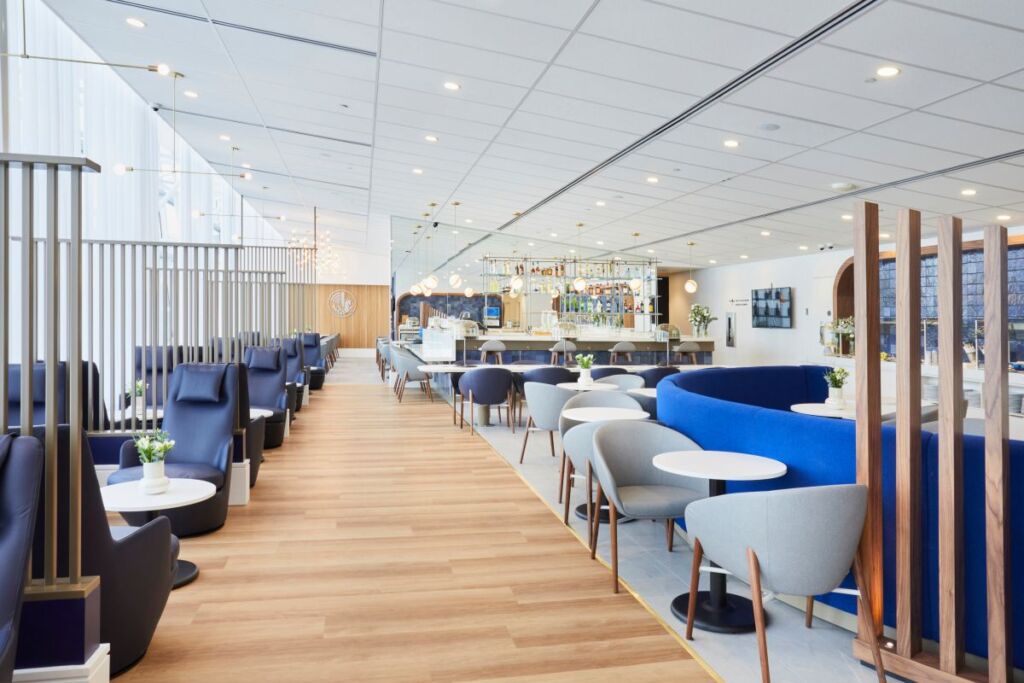 On 19 August 2021, Air France unveils its brand new iconic lounge located in terminal 2F at Paris-Charles de Gaulle. An invitation to celebrate the best of French-style travel, upon arrival at the airport or during transit.
Dedicated to Business customers and Flying Blue Elite Plus members travelling on Air France's short- and medium-haul Schengen network, this lounge is one of the airline's largest, with a surface area of 3,000 sq. m. and 570 seats spread over two levels.
In collaboration with teams from Air France and the Group ADP, the entire space and most of the furniture were designed by the Jouin Manku agency, founded by Canadian architect Sanjit Manku and French designer Patrick Jouin. The idea of levitation and grace guided the creative duo, to offer the airline's customers a real moment suspended in time and enjoy total relaxation before they board.
Following Charlotte Perriand, Andrée Putman and more recently Noé Duchaufour-Lawrance and Mathieu Lehanneur, Air France's choice to associate itself with this prestigious designer once again illustrates its tradition of working with the best architects and designers of its time, to continue telling its legendary story.
A haven of peace and serenity at the heart of the airport, the lounge, with its curved features and relaxing vibe, is open, airy and uncomplicated at first glance. There is something for everyone, depending on the amount of time customers have before boarding, to rest, freshen up, work or enjoy something to eat and drink.
The materials used, including terrazzo, lava stone, wood, leather and other fabrics, have all been rigorously chosen to last over time. The furniture is solid and functional, designed to provide optimum comfort. The Air France signature colours – shades of blue, a strong presence of white and a hint of red – are highlighted, as well as the accent, the Air France brand symbol, and the winged seahorse, the company's historical symbol, reminding us of its rich history.