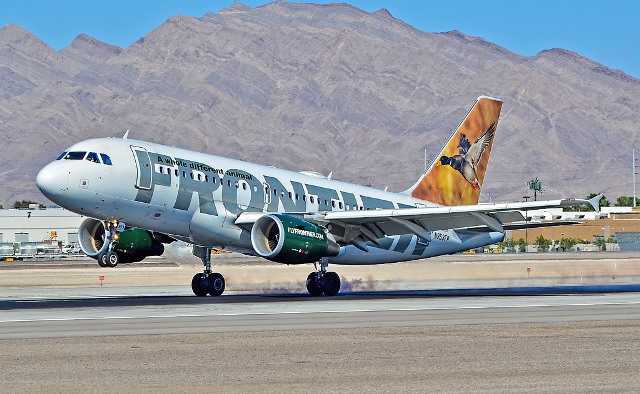 Low-fare carrier Frontier Airlines today announces 20 new nonstop routes, including 17 new Orlando routes and an expansion into four popular international vacation destinations: Antigua & Barbuda, Belize City, Liberia, Costa Rica and Turks & Caicos. Plus, the airline is adding its 7th airport in New York state with the announcement of service from New York Stewart International Airport (SWF) in New Windsor. To celebrate the new service, Frontier is offering introductory fares starting at $25.
"Today's announcement marks one of our largest international expansions ever and we are thrilled to now offer our customers affordable service to four more popular destinations offering both sun and fun," said Daniel Shurz, senior vice president of commercial, Frontier Airlines. "Summer 2021 has led to phenomenal growth for Frontier and this announcement of 20 new routes comes on the heels of 21 that we unveiled just last week. Frontier travelers now have more route options than ever before to explore, while at the same time knowing they're flying on America's Greenest Airline, with a young fleet that maximizes efficiency every flight."
Frontier is focused on more than low fares. The carrier offers customers the ability to customize travel to their needs and budget. For example, customers can purchase options a la carte or in one low-priced bundle called the WORKS. This bundle includes refundability, a carry-on bag, a checked bag, the best available seat, waived change fees, and priority boarding.
The airline's frequent flyer program, FRONTIER Miles, lets members enjoy many benefits as well as the ability to attain Elite status. Like the airline, FRONTIER Miles is family friendly and the program makes it easy for families to enjoy the rewards together, including family pooling of miles. FRONTIER Miles is aptly named because you earn one mile for every mile flown – no funny formulas at Frontier. Whether customers travel a little or a lot, they will find FRONTIER Miles rewarding.
The health and safety of customers and team members is Frontier's number one priority. With that in mind, Frontier introduced sweeping health and safety enhancements in 2020 that touch every step of a customer's travel journey with the airline.
Frontier and federal law require that all customers and crew members wear a face covering throughout their travel journey. Plus, anyone flying with Frontier must accept a health acknowledgement during the check-in process.
During flight, main cabin air is a mix of fresh air drawn from outside and air that has been passed through an air filtration system that features HEPA filters capable of capturing respiratory virus particles at more than 99.9% efficiency – similar to those used in hospital environments. Frontier's modern all-Airbus fleet is among the youngest in the world, with an average age of approximately four years.