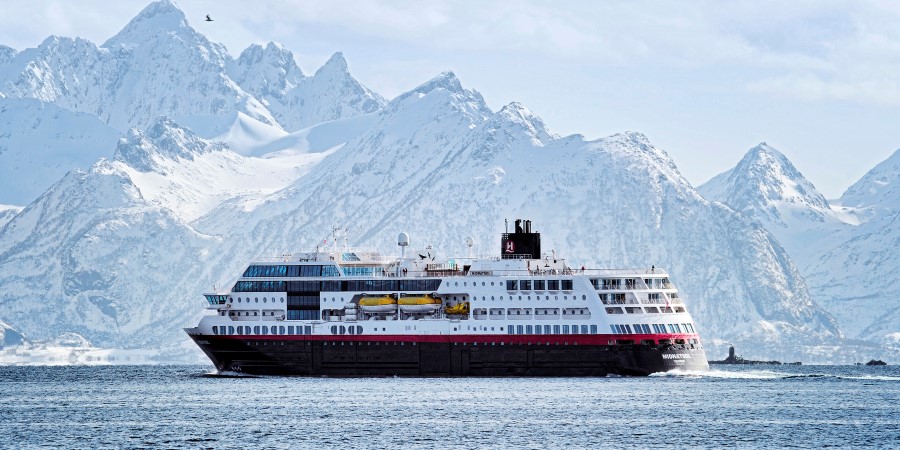 Hurtigruten Expeditions has launched 37 itineraries for the 2022 and 2023 seasons with a French-speaking guide to allow French-Canadian passengers to make the most of the experience. The French-speaking guide will be available during the trip to translate most announcements, answer questions from passengers and hold specific readings in French when the opportunity arises.
The 37 itineraries include cruises to Alaska, Antarctica, Greenland, Iceland, North America, the Northwest Passage and the Canadian Arctic, and South America, with a long list of must-see destinations and some of the most remote and unspoiled places in the world. The trips last from eight to 23 days for the longest trips to Antarctica, the Falklands and South Georgia, also known as The Great Expedition.
"We are delighted to improve our product offering in the French-speaking Canadian market and to make almost all of our destinations even more enjoyable for our French-speaking passengers. As a global leader in expedition cruising, we are constantly looking to make our adventure travel more attractive to a wider audience, and we are pleased to now offer bilingual cruises to so many destinations. This program has been a success with our passengers at Hurtigruten France for years, so it is a natural development, "said Kristin Erz, Director of Sales in Canada at Hurtigruten Expeditions.
You will find all the 2022/2023 cruises with an English speaking guide here .