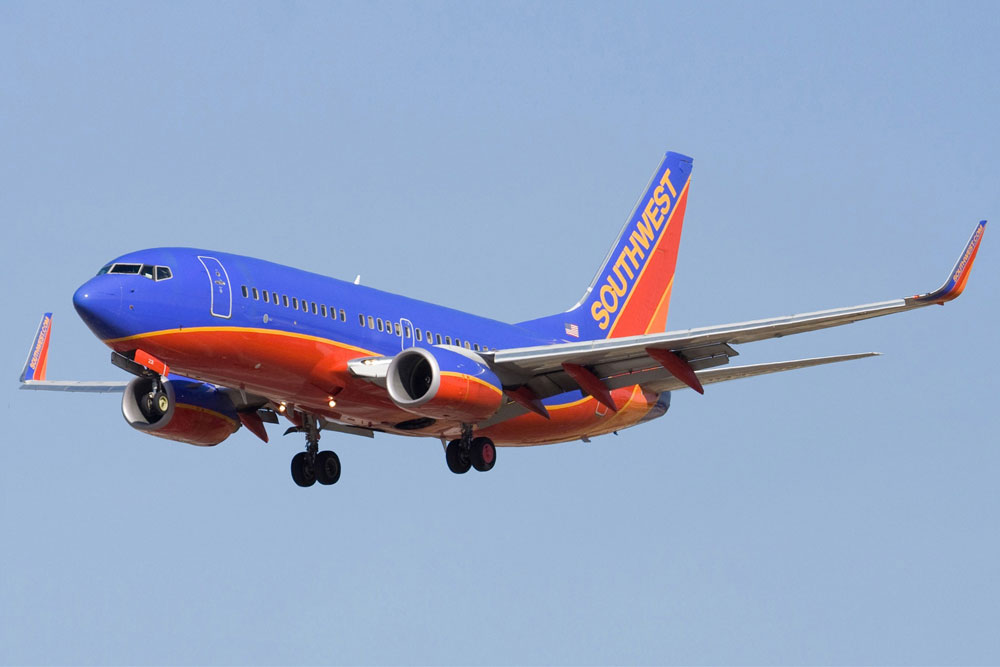 Southwest Airlines announced service to Syracuse Hancock International Airport (SYR) in New York from Nov. 14, 2021. Syracuse will become the 121st airport for Southwest. The carrier also published new flights today that resume service to all previously served international destinations.
Southwest continues to grow across North America with service to its sixth destination in New York: Syracuse, beginning Nov. 14, 2021. Southwest initially will offer up to three daily flights each way between Syracuse and Baltimore/Washington (BWI), allowing travelers to reach more than 50 destinations across the Southwest network on same-plane or connecting service.
SOUTHWEST TO BEGIN SERVICE FROM BELLINGHAM, WASH. NOV. 7, 2021
On Nov. 7, 2021, Southwest also will begin service to Northwest Washington with new service twice daily between Bellingham, Wash. and Oakland and once daily between Bellingham, Wash. and Las Vegas. With this service pattern, Customers traveling from nearly 40 airports across the Southwest network will be able to land closer to southern British Columbia, Canada.
New Nonstop Flights to Cancun
Southwest will serve Cancun nonstop from 17 airports in the U.S. as winter 2021/2022 begins. Starting Nov. 7, the airline will offer new, seasonal, daily service between Chicago (O'Hare) and Cancun, complementing the carrier's daily Cancun service from Chicago Midway Airport.
Escape to the Caribbean and Central America
Southwest continues responding to growing Customer demand for more access to beaches. Beginning Nov. 13, 2021, Southwest intends to launch seasonal service on Saturdays between Denver and Liberia, Costa Rica. The same day, the airline will begin Saturday-only service between both St. Louis and Buffalo/Niagara Falls and San Juan, Puerto Rico.
More Heart for Hawaii
As Southwest begins previously announced service this month to Hawaii from Los Angeles (LAX), Las Vegas, and Phoenix, the carrier is also adding new service between Sacramento and Kona on Mondays, Wednesdays, Fridays, and Sundays, starting Dec. 19, 2021.
NEW NONSTOP FLIGHTS THROUGHOUT THE UNITED STATES
With the popularity of Southwest's newest destinations increasing, the carrier is expanding its flight offerings with more nonstop flights linking to some of the most popular spots on its route map.
Effective Oct. 7, 2021, Southwest will add daily nonstop service between:
Sacramento and Palm Springs, Calif.
Effective Nov. 7, 2021, Southwest will add nonstop service between:
Washington, D.C. (Reagan National) and Sarasota, Fla. (Daily)
New York (LaGuardia) and Sarasota, Fla. (Sundays through Fridays)
Dallas (Love Field) and Palm Springs, Calif. (Weekly on Sundays, plus peak travel days)