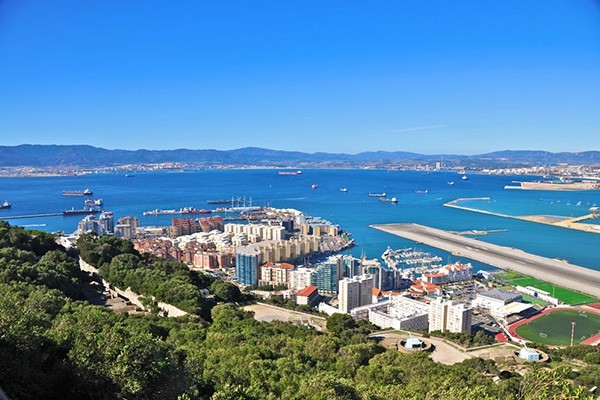 Gibraltar Airport
Eastern Airways has launched flights to the British Overseas Territory of Gibraltar. This marks the operator's return to Birmingham Airport as well as the popular route, previously served by Monarch.
This new Gibraltar route re-connects the Midlands with this green list destination, located on the Iberian Peninsula with a twice-weekly service, year-round. As the UK's second largest city, Birmingham will be linked again to Gibraltar after a 4-year hiatus to provide connectivity for both the business and leisure markets.
The Gibraltar flights will be operated on the airline's Embraer E-Jet fleet with all fares including a 15kg hold baggage allowance as standard and if you book together, you sit together providing some peace of mind at no additional cost. For the lowest fares, book directly at www.easternairways.com.
Roger Hage, GM for Eastern Airways, said:
"What a welcome sign of summer and return to enjoying the sun in the Mediterranean this first service from Birmingham to Gibraltar marks. Being on the green list of destinations with a wealth of quality hotels, beaches, water-sports and heritage, this British Overseas Territory offers an exciting short-break destination aside from its role in UK business. Our work with the Gibraltar Government and the airports and tourism teams have enabled this new service to start and complements the service from Southampton, highlighting the pivotal role Eastern Airways (the UK's regional airline) is playing in growing air services across all four home nations."
Vijay Daryanani MP, Minister for Business, Tourism, Transport & the Port for Her Majesty's Government of Gibraltar said,
"We warmly welcome Eastern Airways new service, opening up another catchment area for Gibraltar. The service will be another boost to our tourism and business communities. We look forward to working with the airline on more opportunities for the future."
Tom Screen, Aviation Director for Birmingham Airport said:
"It is great news to have Eastern Airways as a partner airline at Birmingham Airport again offering customers the chance to fly direct to Gibraltar. The route has been unserved from Birmingham since 2017 so we are delighted to add this to our choice of destinations, once again, for our customers. Gibraltar, with its status on the green list, is a popular destination to our leisure customers, for a sunny getaway, but also an important business route providing access to this British territory. We look forward to working with Eastern Airways to offer customers more destinations direct from their local airport."
"Both Birmingham Airport and Eastern Airways have a full enhanced cleaning structure in place and can reassure customers that their safety if is of paramount importance."
Eastern Airways' services continue to be carefully reintroduced as COVID-19 restrictions ease; with extensive cleaning measures on-board and throughout all aspects of the airport for the safety of all passengers. Eastern Airways recently launched Southampton to Gibraltar and Cardiff to Belfast, expanding its network of destinations.
Eastern Airways network also includes Aberdeen, Anglesey, Belfast, Cardiff, Dublin, Gibraltar, Humberside, Jersey, Leeds-Bradford, Manchester, Nantes, Newquay, Rennes, Southampton, Sumburgh and Teesside among scheduled destinations.