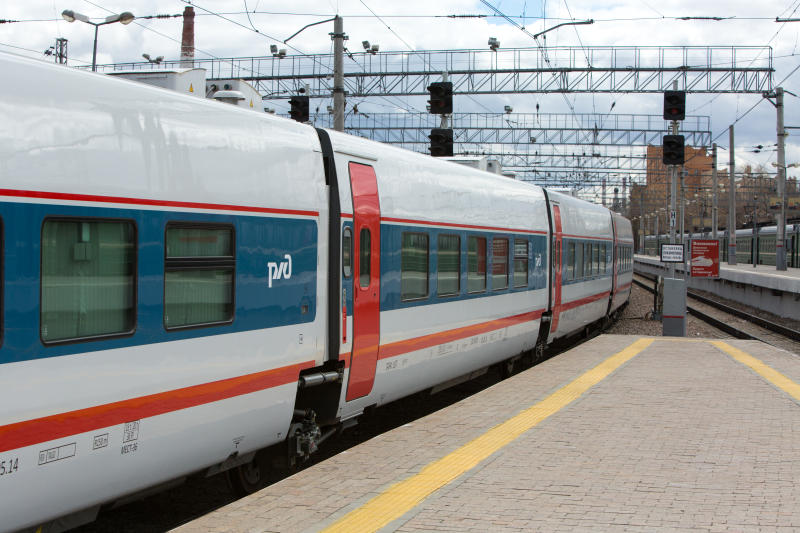 The Russian Railways recorded growing demand for long-distance trains during in the second quarter of 2021.
This last week also saw on average over 220,000 tickets sold daily during the maximum advance purchase period, which is about 29% more than in February and about four times more than in March 2020.
The positive sales trend is due to the stabilization of the pandemic situation in the country and the gradual lifting of sanitary restrictions.
To meet the growing demand for train tickets, the Russian Railways' Holding is working to resume the timetable of seasonal trains, including between the resorts of the North Caucasus and the Black Sea coast and various regions of Russia. By 1 May 2021, 318 pairs of trains will be running on the rail network and it is planned to increase their number to 380 pairs by 1 August.
In total, the summer period will see about 80 seasonal summer trains resuming services in accordance with the timetable. These are routes that were served regularly in previous years, but will also include new services that the Company will lay on at the request of the passengers themselves, in particular, train No. 99/100 Nizhny Novgorod – Kislovodsk, No. 831/832 Vladikavkaz – Tuapse and the double-decker train No. 277/278 St. Petersburg – Anapa etc.
During the summer period, transportation will also be organised between Moscow, St. Petersburg, Kazan, Murmansk, Kirov, Cheboksary, Cherepovets, Arkhangelsk, Samara, Yekaterinburg, Tomsk, Chita, Novokuznetsk and other cities and Anapa, Adler, Novorossiysk and Imeretinsky resort.
Russian Railways is also continuing work on expanding the range and offer of excursion trips and retro tours on trains and launching cruise railway tours as train-hotels.
These products are becoming increasingly popular and meet the high requirements tourists expect with regard to transport logistics and travel programmes. The Company plans and arranges these routes to the most popular tourist destinations, including those that depend on the season, such as to the cities of the Russian North and Russia's Golden Ring, along the Black Sea coast and to Lake Baikal, to the Rostov and Volgograd regions, to Kalmykia and Udmurtia and along the Trans-Siberian and the Baikal-Amur Main Lines etc.