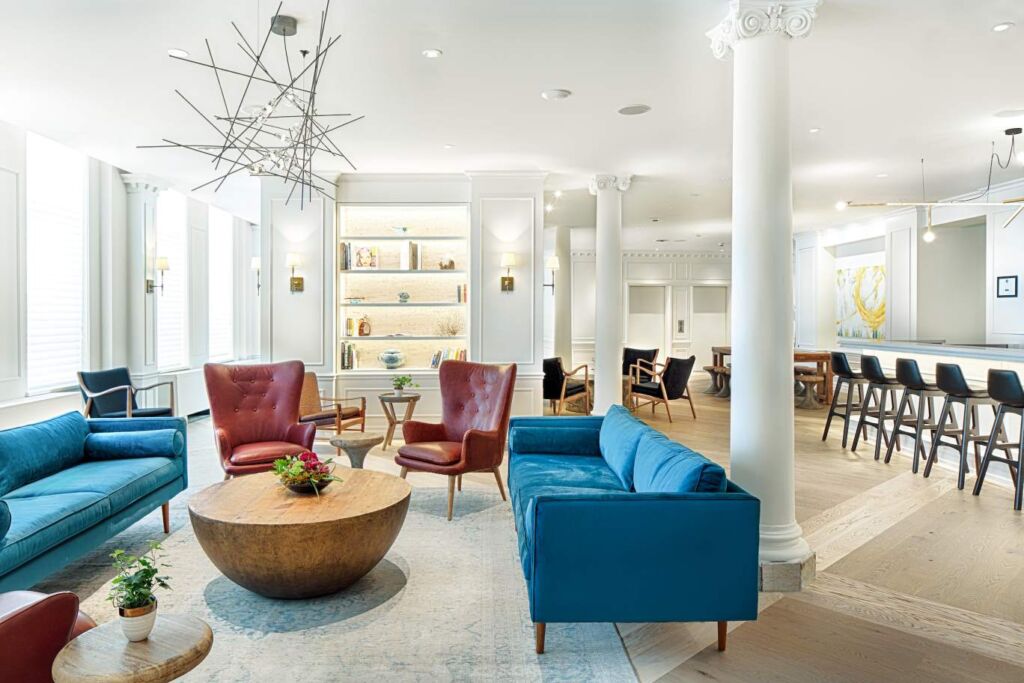 Hyatt Hotels Corporation announced the continued expansion of the JdV by Hyatt brand with The Anndore House joining the brand today and plans for The Walper Hotel to join the brand later this year. This milestone signifies the JdV by Hyatt brand's intentional growth in a new market while offering experiences in places that matter most to guests, members, customers and owners. While the brand has 14 properties across the United States and China, The Anndore House marks its debut in Toronto today, and The Walper Hotel is currently slated to join the JdV by Hyatt brand this May.
Further details on each of the new hotels are included below:
The Anndore House, a JdV by Hyatt hotel
Formerly a 10-story residential building, The Anndore House features décor and amenities reflective of its vibrant Toronto neighborhood. The 115-room boutique hotel currently offers two food and beverage outlets as well as lively artwork throughout the entire property. The food and beverage offerings include the Mediterranean eatery, Constantine, owned by the Mercatto Group and led by Chef Craig Harding. Crows Nest Barbershop is also in-house, and its team expects to open the very first Crows Nest Café later this year.
The Walper Hotel, a JdV by Hyatt hotel
The 92-room Walper Hotel, located in the heart of Kitchener, one of Ontario's oldest neighborhoods and a hub of vibrant growth in the burgeoning Waterloo-Toronto Tech Corridor, is expected to join the JdV by Hyatt brand later this year. With enhancements currently underway on the existing hotel, The Walper Hotel will feature the JdV by Hyatt brand's inclusive spirit and heartfelt service.
Reimagining the Guest Experience with a Special Offer
Guided by insights from our guests, members and colleagues, Hyatt is rethinking the guest experience with creativity and care to provide enhanced convenience, flexibility and wellbeing through the following special offer:
World of Hyatt Gives Members 1,000 Reasons to Stay Somewhere New
In celebration of the 1,000th Hyatt hotel opening, and to provide World of Hyatt members even more ways to be rewarded, World of Hyatt is offering members the opportunity to earn 1,000 Bonus Points per qualifying night at participating new Hyatt hotels around the world. That's 500 more Bonus Points when guests check out between April 1 and June 30, 2021. Participating hotels and respective offer stay periods can be found at worldofhyatt.com/newhotelbonus.