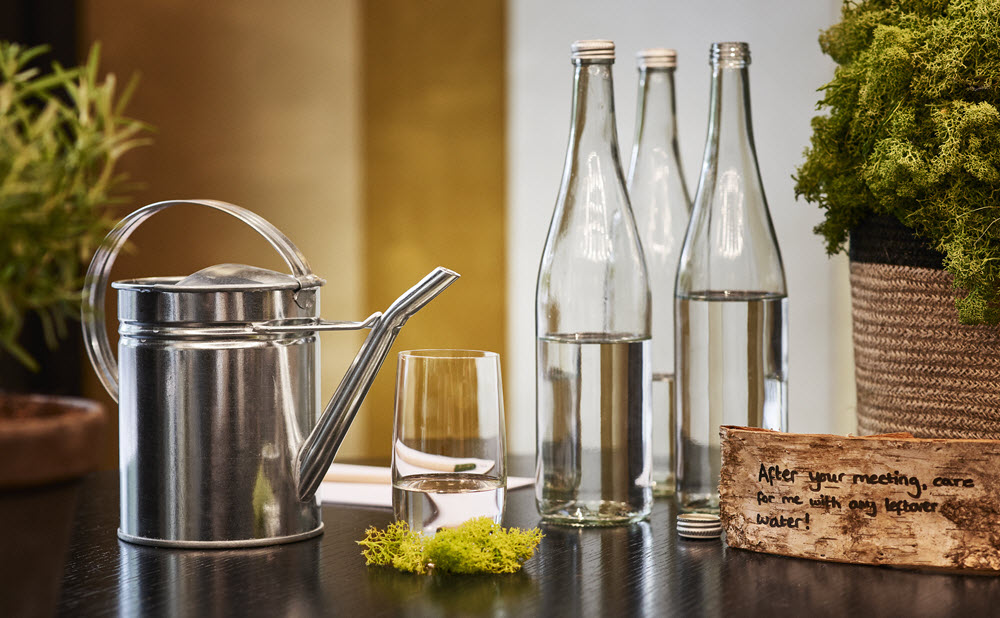 With environmental concerns over plastic consumables at an all-time high, Four Seasons Resort Marrakech is aiming to be part of the solution this March by launching Project Ecopure Waters: an on-site water-bottling facility that will cut and eradicate the use of 300,000 plastic bottles across the Resort annually.
Ecopure Waters' facility is subtly hidden within the property's back office. It uses state-of-the-art filtration systems such as UV and crystal purification to ensure guests enjoy the freshest, cleanest water – without any plastic waste.
Following an unrivalled seven-step purification process, the in-house system produces high-quality drinking water that is served in glass bottles, a material that can be recycled and reused infinitely. The use of reusable, renewable glass bottles that can be stored on-site eliminates the need for transport and waste disposal of plastic bottles, reducing the amount of plastic to be recycled and the amount of energy required for recycling.
At Four Seasons Resort Marrakech, guests can enjoy still as well as sparkling water produced on-site and served in reusable glass bottles.
For Souheil Kebdani, Food and Beverage Director, sustainability is very much a part of Four Seasons vision. "Sustainability is one of the most important challenges currently facing the hospitality industry. I am very proud to be able to offer this new service to our guests who are definitely embracing more and more green and sustainable practices."