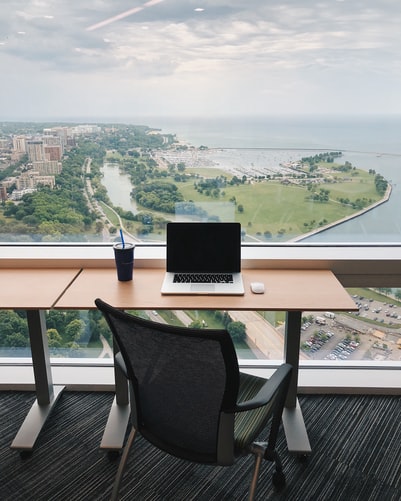 With virtual and hybrid meetings now the new normal, Four Seasons Hotel Seoul leads the way with three different packages that combine impeccable service and stunning surroundings with the latest high end audio visual. The packages allow meeting hosts to create effective online meetings, conferences and events – complete with cameras, live streaming, recording, translation services, technicians and more.
Three Different Package Options
Three different packages allow full customisation for all sorts of business and individual needs, with full support offered pre-, during and post-event.
Studio Package – Perfect for small to medium virtual meetings, the Studio package allows 1 to 3 speakers to connect with up to 150 people online. Meeting platforms include Zoom, Teams, and Webex Program. The virtual platform set up includes live streaming; audio visual equipment such as cameras, video and audio mixers, and floor monitors for speakers; an e-invitation and reminder email sent to participants; and video editing after the event. Venue options are the Soom, Oreum, and Ara.
Advanced Package – The Advanced package allows for 3 to 7 speakers with online participation for up to 350 people. As well as the same virtual platform set-up as the Studio package, a delegation microphone set is included as well as a translation booth and system, making it the ideal choice for international conferences (does not include cost of interpreter). For added reassurance when running a big event, a technician is on stand-by to iron out any glitches. Venue options are the Nuri Ballrooms I or II.
Premium Hybrid Package – Allowing users to seamlessly merge an offline and online experience for their participants, the Premium Hybrid package includes the option of up to 197 offline attendees (if social distancing regulations allow) and up to 700 online. The perfect option for a large international event, the Premium Hybrid package also includes live streaming on YouTube. Venue options are the Nuri Ballroom or the Grand Ballroom.
Fully Customizable
While all three packages set a stylish Four Seasons Hotel Seoul event room, organisers can choose from a range of extras to customise the venue, including stunning LED walls and bespoke backdrop and elegant furniture can also be arranged.
In January 2021, Four Seasons Hotel Seoul hosted a pioneering virtual concert the first in the hospitality industry in Korea. An exciting partnership with VR production studio Venta VR saw the Hotel live streaming a concert to offer hope and comfort to select groups of professionals active in fighting COVID-19. It was the success of this venture that inspired the Hotel to create the three Virtual Meeting packages for those wishing to host a VR/XR Concert, a further Virtual Concert package can be personalised to clients' needs.
"We're really proud to be industry leaders when it comes to bringing new virtual experience and technology to the hospitality sector," comments Christina Lee, Director of Catering. "With many businesses having to get creative in how they reach and support their customers during these challenging times, we knew it was time to offer the next level of virtual meeting packages using cutting-edge technology. From international conferences to local meetings, huge events to smaller gatherings, we hope this will inspire others to discover what is possible with virtual technology."
Those organising and attending events will find reassurance in Four Seasons global health and safety program, Lead with Care. Focusing on offering safe customer service and enhancing procedures that protect guests, residents and employees, it includes safety procedures such as body temperature checks; QR certification code on arrival; sanitization and ventilation of venues; hand sanitizers; mandatory mask wearing, and strict hygiene and health standards for food preparation and table setting.