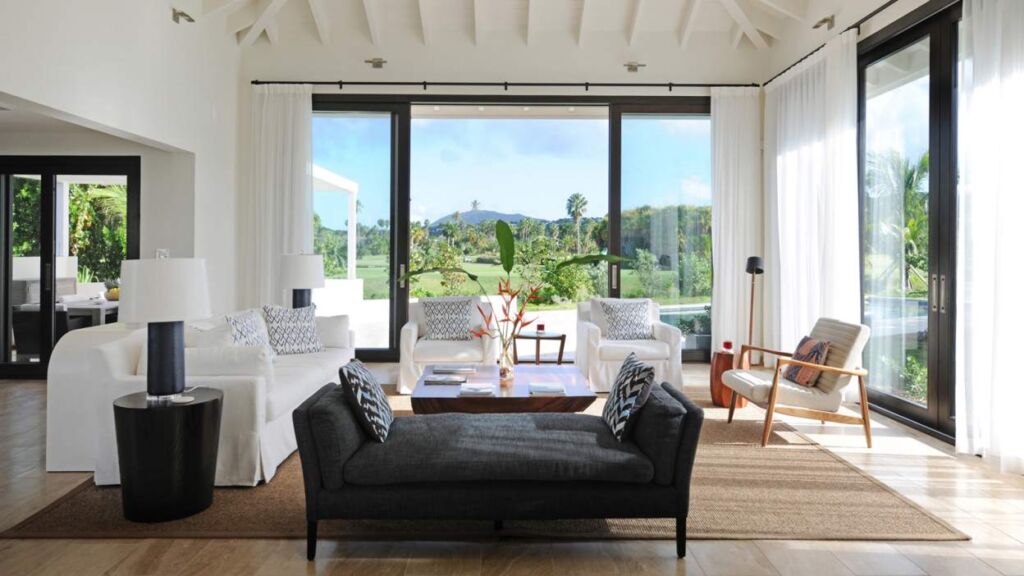 Whether craving somewhere new to work and learn remotely or simply looking for some time away for a change of scenery, Four Seasons Resort Nevis is inviting guests to make one of its luxury villa rental homes their home away from home for a month or more. In addition to exclusive monthly rates – which range from USD 37,400 a month for a 1- or 2- bedroom cottage to USD 208,505 a month for a 7-bedroom compound – guests who extend their stays in paradise will also receive additional benefits, including a USD 1,000 per bedroom Experience Credit, full access to all Resort facilities, a dedicated Private Retreats Ambassador, complimentary Wi-Fi for unlimited devices, a six-seater golf cart, and more.
"Four Seasons Resort Nevis is a perfect escape for travellers seeking a getaway that can allow them to feel safe and secure," says Yvette Thomas-Henry, Regional Vice President and General Manager, Four Seasons Resort Nevis. "Our private, 350-acre playground provides a complete travel experience in a naturally safe and physically distant destination. Now is exactly the right time to come and spend a little extra island time with us in paradise."
Explore the Portfolio
The Private Retreats at Four Seasons Resort Nevis are the ultimate Caribbean escape. Located in an exclusive enclave, the portfolio of luxury vacation rental homes provide space and privacy to connect and re-connect. The Resort's dedicated team ensures every moment of a guest's stay on the island sanctuary is tailored to their individual needs, offering personalised service, plenty of space to work and play, all the amenities of home and everything that anyone could need while away.
The Resort's spectacular collection of more than 50 residences, villas and estate homes presents breath-taking views of Nevis Peak, the Robert Trent Jones II-designed golf course, lush gardens and the Caribbean Sea. In addition to their unique character, each standalone villa also offers services and amenities including dedicated ambassadors for daily needs or special requests, custom-tailored pre-arrival provisioning services, private pools and kitchens, in-home fitness experiences and full access to all Resort services and amenities.
30 for 30
In addition to the special 30-day rate, Four Seasons Nevis is also celebrating its 30th Anniversary this year. Throughout the year, international visitors and local guests alike can join the festivities with a variety of food and drink promotions, including USD 19.91 specials at On the Dune and Mango, to commemorate the year the Resort opened its doors. Recreational activities will also be available with special offers on buckets of 30 Eco-Bio golf balls to tee off on the beach, "30-Love" tennis clinics and relaxing 30-minute massages at the Garden of Eden-inspired Spa. And, while lounging at the pool or beach, guests will delight in complimentary pool and beach amenities every 30 minutes on the hour for a refreshing break while basking in the Caribbean sun, along with many more surprises.
Arrive in Style
Getting to Four Seasons Resort Nevis is easy. From weekly commercial flights to private air travel, travellers receive personalised service even before they land. Parties can fly on one of two private air options with direct flights into Nevis's Vance W. Amory International Airport: on Cape Air from San Juan (SJU) or St. Thomas (STT) and Tradewind Aviation from San Juan (SJU) or Sint Maarten (SXM). No matter how they get to Nevis, guests will be in the hands of Four Seasons service from the moment they arrive.