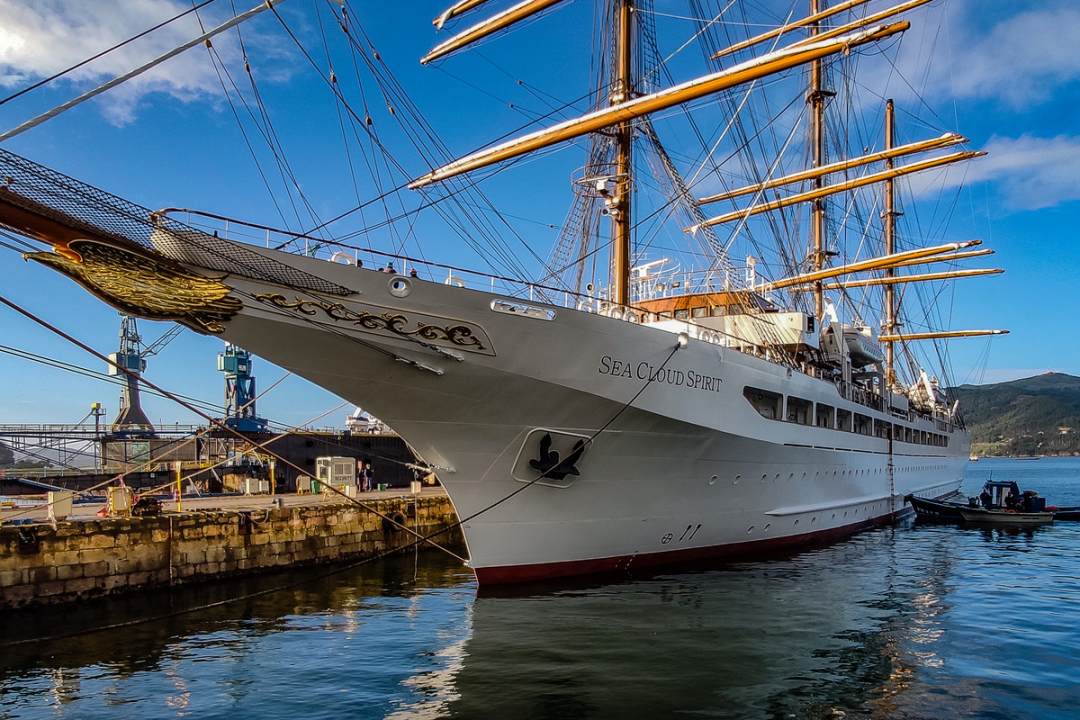 Sea Cloud Cruises has decided to push back its start date. The Hamburg-based shipping company will restart operations this summer with new itineraries in the Mediterranean. All voyages until mid of August 2021 comply with current Covid-19 related restrictions and the company´s hygiene and prevention protocols have been certified by the world´s leading classification society DNV GL. With the inauguration of the new Sea Cloud Spirit, a 138 metre (452.7-feet) long three-masted full-rigged ship, the company will offer cruise-savvy guests in the luxury segment an alternative to larger cruise ships.
For its return to the world's oceans, Sea Cloud Cruises has opted for voyages that start and end in the same port. The Sea Cloud will be the first ship in the fleet to begin voyages from Piraeus to the Greek islands on May 7, 2021. The Sea Cloud II will start on June 2, 2021 with voyages from Nice alternating along the Côte d'Azur and around Corsica. Sea Cloud Spirit will focus its voyages from Rome on Sicily and Tuscany, and its maiden voyage will start in Rome on June 2, 2021. "Because we are focusing on one country and one region per ship, we can bring each destination particularly close to our guests," emphasizes Managing Director Daniel Schäfer. The company has used the past months to plan the new summer schedule, offering itineraries that give guests deep insight into the respective destinations. The unique sailing experience is being joined by a very pragmatic advantage: arriving and departing via the same port, making travel uncomplicated and convenient for guests.
Since 1979 Sea Cloud Cruises has been one of the world's top names in cruises. The 90-year-old four-masted barque Sea Cloud, her younger sister the Sea Cloud II and the new Sea Cloud Spirit combine the experience of traditional seamanship with the ambience and luxurious charm of classically elegant private yachts. In harmony with nature and the interests of the people in the destination areas, the sea voyages under sail follow courses away from well-worn cruise routes. Sea Cloud and Sea Cloud II are regularly voted among the top five cruise ships in the world by the Berlitz Cruise Guide.