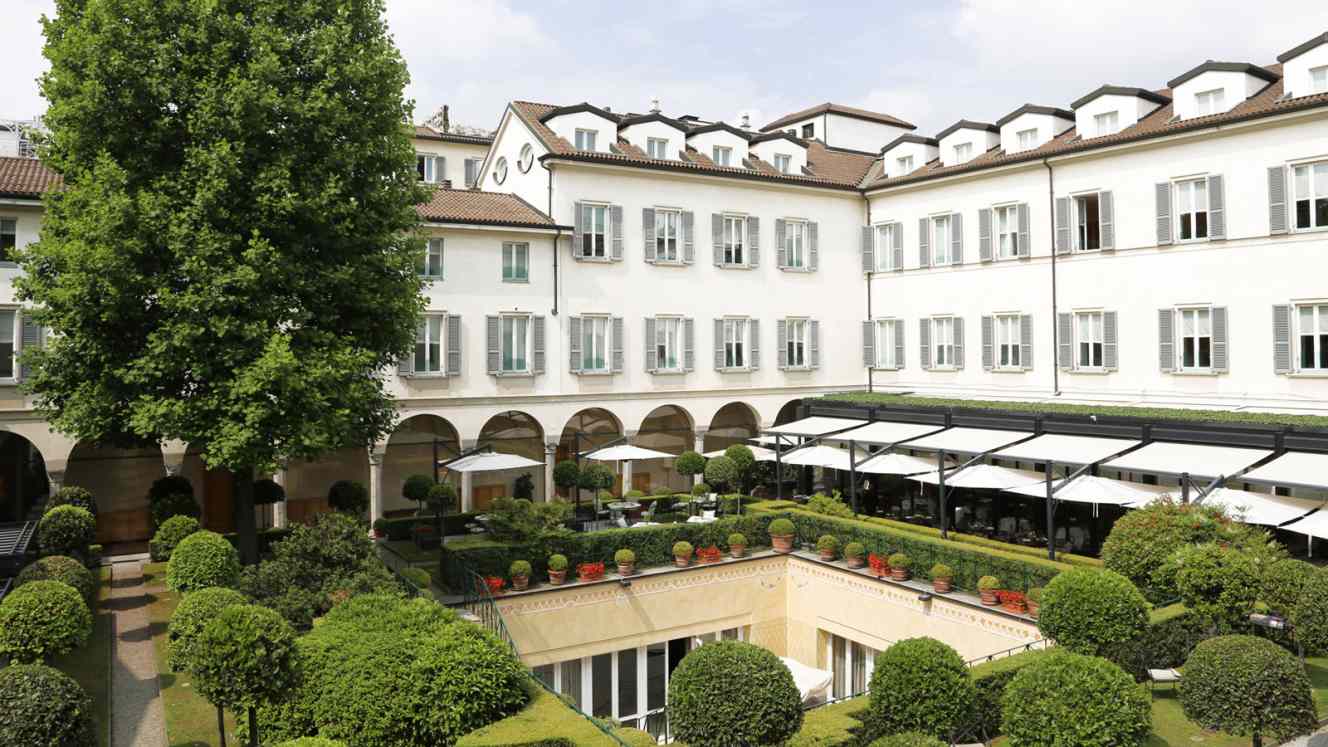 Four Seasons Hotel Milano announces that it will be closing temporarily on January 2 2021, for an extensive renovation. Opened in 1993, Four Seasons Hotel Milano, a 15th-century convent turned into a sophisticated garden retreat, set the standard for luxury hospitality in Milan. Indeed, at the time of its opening, it was the first Four Seasons hotel in continental Europe. Since then the Hotel has enjoyed tremendous popularity among its loyal guests who seek it out for its perfect location in the heart of Milan's fashion district as well as for its unparalleled Four Seasons service. To provide those guests with an even more exceptional experience, the Hotel will undergo a complete transformation that will include common areas, restaurants and bars, accommodations, specialty suites and meeting spaces. The work will take place in phases throughout 2021 and will be completed by the end of the year.
Four Seasons Hotel Milano has enlisted renowned architect Patricia Urquiola to bring the vision for the renewed Hotel to life. Urquiola, who is Spanish but completed her studies at the Politecnico di Milano under the mentorship of Italian "design great" Achille Castiglioni, is a fitting choice for a hotel in a city known for its fashion and design culture.
For its much-celebrated courtyard garden, the Hotel has engaged landscape architect and agronomist Flavio Pollano, an expert in vertical green, botanicals and garden design who has worked on projects around the world including the landscaping component of the Italian Pavilion at the Dubai 2020 World Fair.
During the first stage of renovations, the Hotel will be closed completely until spring 2021. The scope of the first phase includes a new lobby, a lounge, and a new restaurant and bar. The restaurant and bars will not only be completely remodeled but also rebranded for an entirely new look and feel. Chef Fabrizio Borraccino will remain at the helm of the kitchen, but the menu will be revisited to reflect contemporary dining habits with an all-day menu composed of inventive new dishes created from meticulously-sourced ingredients.
Once the first part is completed, the Hotel will reopen and work will commence to transform rooms, specialty suites, and meeting spaces. The renovation will be carefully phased so that guests can enjoy an uninterrupted stay.
According to Andrea Obertello, General Manager: "This is an exciting new chapter for Four Seasons Hotel Milano. We have an incredible opportunity to reinvent what is already an iconic hotel with great heritage in one of the world's best locations and make it the most-talked-about hotel in the city."