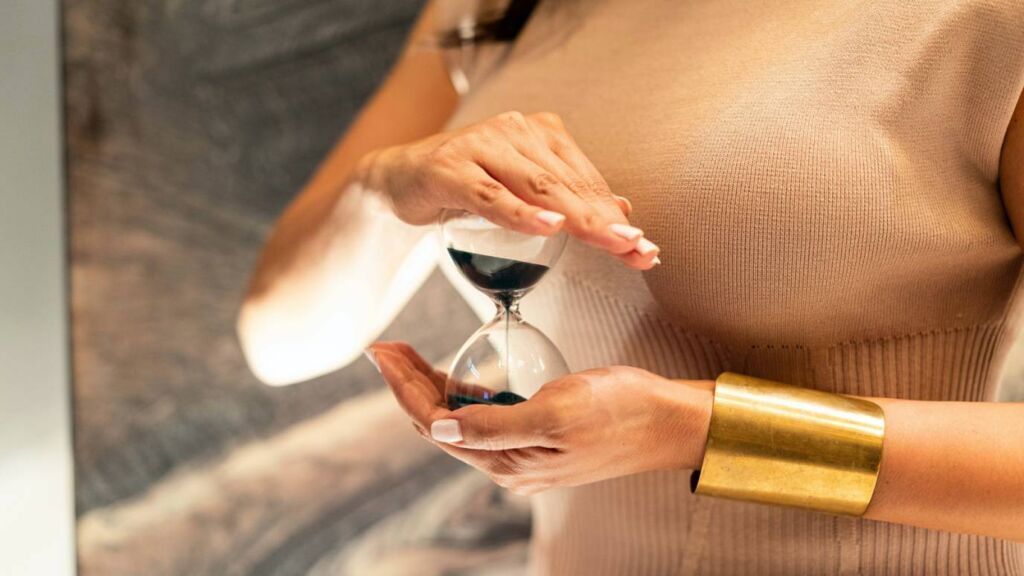 Recognised by Forbes Travel Guide with the highly coveted Five-Star award in February, The Spa at Four Seasons Hotel New York Downtown welcomes two new Resident Healers – astrologer Rebecca Gordon and hypnotist Nicole Hernandez – to the iconic Resident Healers Program, further establishing itself as a leading wellness sanctuary in New York City.
Created by Senior Spa Director Tara Cruz, the Resident Healers Program launched on International Women's Day in 2018 with three exceptional women including Deganit Nuur, an acupuncturist, herbalist and clairvoyant; Rashia Bell, a crystal healer and mediation master; and Snow Shimazu, a travel wellness expert, advanced body work educator and all-around wellness guide. In 2019 the Program further expanded in time for International Women's Day, with the addition of Michelle Pirret, an international sonic alchemist. In February 2020, Mama Medicine joined the roster of remarkable women, offering ancient multi-sensory medicine readings by private appointment.
Designed with the intention of offering unique and mindful experiences for guests who are seeking something greater than the traditional spa service, the Program continues to diversify with the addition of renowned astrologer Rebecca Gordon and "The Traveling Hypnotist," Nicole Hernandez.
Rebecca Gordon Astrology
From the time of birth, the planetary alignment tells the story of who one is and who they are destined to become. An astrology reading with Rebecca is an enlightening and healing experience that will ultimately connect an individual with their soul path through the greatest navigation tool – the stars and planets above. During a birth chart reading, one will realign with their internal spark to embody their full potential. Rebecca's readings provide stellar guidance, preparing one to meet life's challenges and successes with grace.
Renowned New York City astrologer Rebecca Gordon has been practicing astrology since the age of 14, when she was trained and mentored by her mother. In addition to being a celebrated astrologer, Rebecca is an author, presenter and founder of the 15-year running Astrology School where she offers a suite of classes and workshops. She is also the Resident Astrologer at Harper's Bazaar and a regular guest on the Dr. Oz Show.
From healing astrology readings to robust courses, conferences and inspiring international retreats, Rebecca's vibrant practice has helped thousands over the past 15 years to align with their true life path. She has been gifted with the ability to translate cosmic symbols into everyday wisdom that is awakening, encouraging and actionable for the client.
Rebecca is an active member of and contributing author to the International Society for Astrological Research (ISAR) and has recently released a book, Your Body and the Stars, co-written by New York MD Stephanie Marango, which focuses on the intersection of health, wellness, and astrology.
Birth Chart Reading – Whether in need of direction or soul searching, a personalised reading will illuminate an individual's true calling. Based on the planetary alignments at the exact moment of birth, Rebecca will guide clients on a journey of self-discovery to activate their full potential. 60 minutes – USD 380
Year Ahead – Clients can explore their life path and get clarity on the year ahead. Whether focusing on a specific topic such as career, love, travel or choosing an ideal date, clients will leave with deeper insight on how to plot their course and thrive in the coming year. 60 minute session – USD 380; 90 minute session – USD 452
Nicole Hernandez, The Traveling Hypnotist
Throughout a person's lifetime, one's mind makes meaning of the information it absorbs – essentially mapping our experience of the world for future reference. Yet, some of the information that runs on autopilot in our unconscious mind is comprised of distorted memories and biased information that can lead to fearful thoughts, negative emotions and avoidant behaviours. Research indicates hypnosis combined with mindfulness can facilitate change.
Known as The Traveling Hypnotist, Nicole Hernandez guides guests through bespoke Hypnotic Journeys that help unpack and release anxiety, fear and bad habits. Her clients experience a greater sense of inner wisdom, confidence, clarity and calmness, better relationships, and deeper sleep.
Nicole's process is informed by modern hypnosis, neuro-linguistic programming, mindfulness, and her innate intuitive gift. As a life-long student of behavioural psychology, neuroscience, movement, and spirituality, she believes in a solution-oriented approach anchored in an understanding that neuroplasticity is the key to true transformation. Each Hypnotic Journey combines imaginative, sensory-rich experiences and practical tools to interrupt old patterns of thinking and behaviour.
For more than ten years, Nicole led parallel career paths in corporate marketing while teaching mind-movement fitness, yoga, and guided visualisations in New York City. Before experiencing hypnosis herself, she was a sceptic but felt an intuitive calling to experiment with it. In just six months, she experienced relief from chronic anxiety and profound healing of childhood trauma. Feeling like she'd finally been released from an emotional prison, she resolved to demystify hypnosis and make it an accessible modality for personal development and holistic healing. Nicole holds a Bachelor of Arts in Psychology and a Masters in Journalism from The University of North Texas and is certified by the National Guild of Hypnotists (NGH) and the International Association of Counselors and Therapists (IACT).
Hypnotic Journey: The Check-In – The Check-In is an ideal experience for those ready to take the first step in feeling more grounded and confident as they navigate a transition in their life. Additionally, those who seek assistance with a phobia, such as fear of flying or stage fright, will benefit tremendously. 60 minute session with custom blended oil – USD 285
Hypnotic Journey: The Upgrade – The Upgrade will help one navigate a specific desired change over the course of a month. It is ideal for those who desire to increase their sense of self-worth, reduce stress or release unhelpful habits. This program provides a solution-focused approach to inner and outer transformation. The Check-In is a prerequisite. Four-session program includes: three 60 minute sessions, 60 minute bespoke massage with cranial sacral or reiki, custom-blended oil – USD 1,050
Hypnotic Journey: The Arrival – The Arrival is designed to navigate one to two specific desired areas of change over the course of six to eight weeks. The Check-In is a prerequisite. Seven-session program includes: six 60 minute hypnosis sessions, 60 minute bespoke massage with cranial sacral or reiki, custom-blended oil – USD 1,850