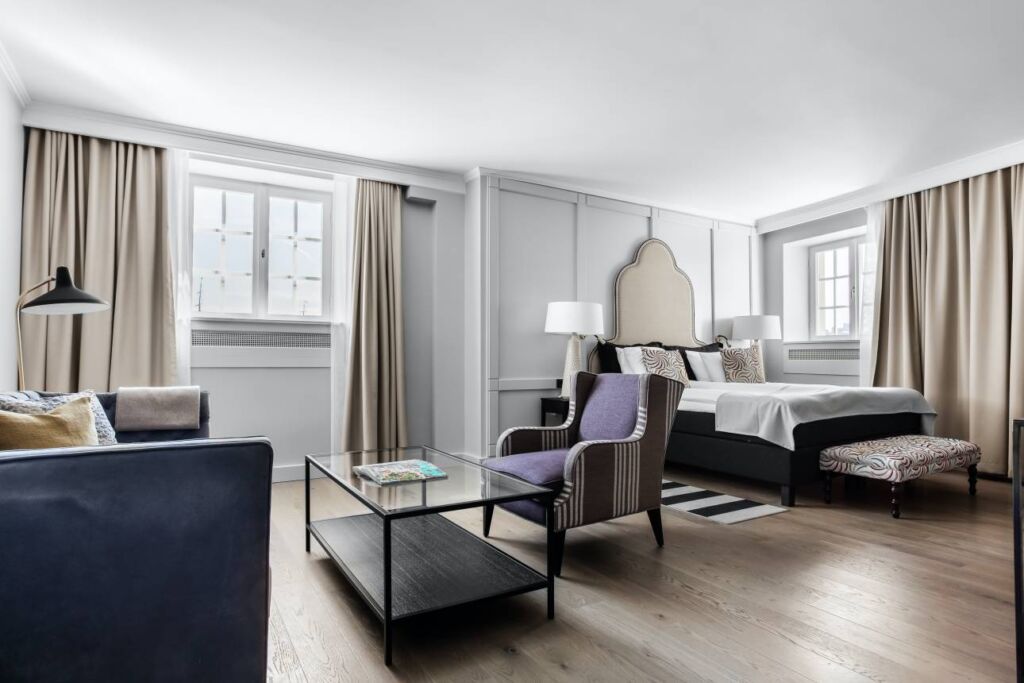 Hyatt Hotels Corporation announced today the opening of Hotell Reisen in Stockholm, Sweden. The 144-room hotel is immediately available on Hyatt's booking system on an unbranded basis with plans to join The Unbound Collection by Hyatt brand in early 2021. World of Hyatt members can earn and redeem World of Hyatt points for stays starting December 1, 2020 and onwards.
Hotell Reisen has a proud history with origins from the 17th century, bringing the spirit of The Unbound Collection by Hyatt to life in the capital of Sweden. Located in the heart of Stockholm's old town directly on the waterfront and next to the Royal Castle, Hotell Reisen is the first hotel in Scandinavia under The Unbound Collection by Hyatt brand and will join the planned Grand Hansa Hotel in Helsinki, Finland and Hyatt Centric Reykjavík, Iceland.
Hotell Reisen pays homage to the building's extraordinary past, beginning in the 1750s as one of the few places licensed to serve coffee. Dutchman Frederik Reiss ran the popular meeting place for sea captains, merchants and sailors, and soon his daughter started to rent rooms to travellers. True to its origin, Hotell Reisen has remained a destination for guests from all over the world. Decorated with ornaments from centuries past including a 350-year-old footprint in the bricks of the hotel lobby, the building offers guests the opportunity to discover the hotel's rich history and experience a one-of-a-kind stay.
"We are truly proud to be opening our doors and unfolding a new chapter for Hotell Reisen in Stockholm," said Tomas Tegfors, general manager, Hotell Reisen. "Celebrating the rich history of Hotell Reisen, we are excited to welcome travelers seeking experiences unlike any other and to deliver elevated service."
Each of the 144 newly renovated, spacious guestrooms creates a sophisticated ambiance rooted in the culture of Scandinavia, with many featuring outstanding views of the sea and islands of Stockholm. Each also offer walk-in showers, while many also include private saunas. Commonly known as "bastu", the sauna has a long tradition in Scandinavia and is a great way to relax after an eventful day in the city.
Classic Swedish cuisine with a modern twist and exceptional drinks are served at the hotel's restaurant for guests who are looking to make memories and tell their tale afterwards.
Hotell Reisen will be the eighth property in Europe within The Unbound Collection by Hyatt brand, joining The Wellem, Hotel SOFIA Barcelona, Párisi Udvar Hotel Budapest, Hôtel du Palais Biarritz, Hôtel du Louvre, Hôtel Martinez, Great Scotland Yard Hotel, as well the planned Byblos Hotel and Grand Hansa Hotel, both expected to open in 2022.
Guided by its purpose of care, Hyatt's multi-layered Global Care & Cleanliness Commitment further enhances its operational guidance and resources around colleague and guest safety and peace of mind. More information on Hyatt's commitment can be found here: hyatt.com/care-and-cleanliness.