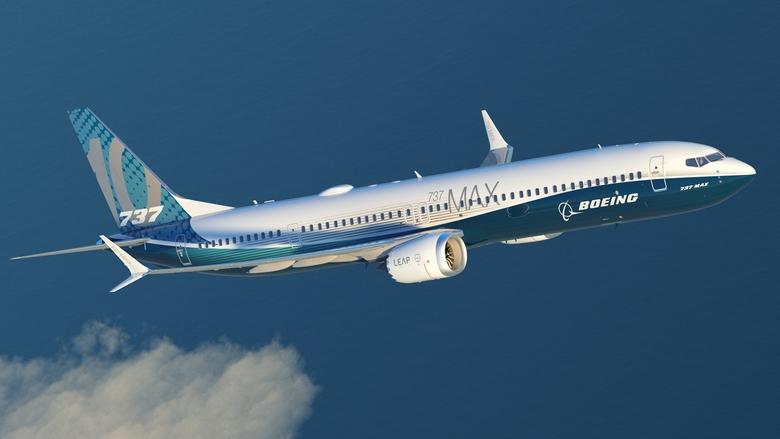 The U.S. Federal Aviation Administration (FAA) today rescinded the order that halted commercial operations of Boeing (NYSE: BA) 737-8s and 737-9s. The move will allow airlines that are under the FAA's jurisdiction, including those in the U.S., to take the steps necessary to resume service and Boeing to begin making deliveries.
"We will never forget the lives lost in the two tragic accidents that led to the decision to suspend operations," said David Calhoun, chief executive officer of The Boeing Company. "These events and the lessons we have learned as a result have reshaped our company and further focused our attention on our core values of safety, quality and integrity."
Throughout the past 20 months, Boeing has worked closely with airlines, providing them with detailed recommendations regarding long-term storage and ensuring their input was part of the effort to safely return the airplanes to service.
An Airworthiness Directive issued by the FAA spells out the requirements that must be met before U.S. carriers can resume service, including installing software enhancements, completing wire separation modifications, conducting pilot training and accomplishing thorough de-preservation activities that will ensure the airplanes are ready for service.
"The FAA's directive is an important milestone," said Stan Deal, president and chief executive officer of Boeing Commercial Airplanes. "We will continue to work with regulators around the world and our customers to return the airplane back into service worldwide."
In addition to changes made to the airplane and pilot training, Boeing has taken three important steps to strengthen its focus on safety and quality.
Message from Gary Kelly, Chairman of the Board and Chief Executive Officer:
"After a thorough and comprehensive review of Boeing's enhancements to the 737 MAX 8, the Federal Aviation Administration (FAA) has issued official requirements that enable airlines to return the MAX to service. Southwest is in receipt of the FAA's directive regarding flight control software updates and additional Pilot training related to the MAX, and we are ready to meet each requirement. There is much work to be done before our MAX aircraft will resume service, which we estimate will likely take place no sooner than the second quarter of 2021. Today, I want to share a few of our thoughts and plans.
First and foremost, there is nothing more sacred to me than the Safety of our Customers and Employees. If we had a cause for doubt of the Safety of our fleet—or any subset of it—simply put, the planes would not fly. That is a moral obligation that I share with my fellow Southwest Family Members who work, fly, and travel with our own families on these aircraft. This is not only our profession, career, and livelihoods—it's deeply personal to all of us.
Before we return the aircraft to customer service, however, every active Southwest Pilot will complete additional FAA-required flight training in one of our nine 737 MAX simulators and will complete additional FAA-required computer-based training covering MAX procedures. Southwest will also require active Pilots to re-take our original 737 MAX 8 computer-based differences training as a refresher to complement the FAA-required training. Additionally, Southwest will conduct multiple readiness flights on each of our 34 MAX aircraft and complete thousands of hours of work, inspections, and the software updates before any of our Customers board a Southwest 737 MAX."