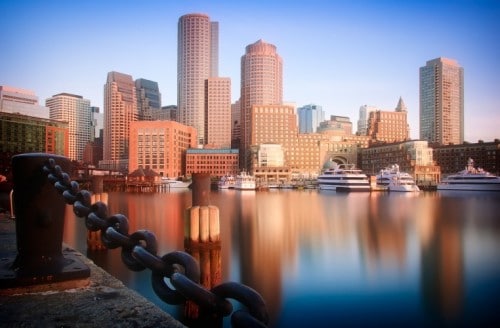 Safe Travel Barometer has announced an update to its  Safe Travel Score for more than 400 airports worldwide. The Safe Travel Score is an industry-first COVID-19 rating initiative, created in the wake of recovery from the pandemic. For airports, the Safe Travel Score is based on an independent audit of 29 traveler health and safety measures, along with traveler convenience initiatives and overall traveler experience announced by airports, regulatory and government authorities to alleviate traveler anxiety and boost confidence. Boston-Logan International Airport led the pack among North American airports.
The Safe Travel Score Methodology has evolved since it was first announced in August 2020. The process now assigns variable weights to all the initiatives depending on their importance. These initiatives are assigned to one of the three sub-categories (see below) which in turn have differential weights assigned to them, basis upon their gravity in the traveler's decision-making and actual journey. The aggregated weights by sub-categories are rolled-up to arrive at the final Safe Travel Score.
The various initiatives announced by airlines are assigned to one of the following sub-categories. These initiatives have either a direct or psychological impact on traveler booking and traveling decision in the 'new normal':
COVID-19 Safety Protocols
Traveler Convenience
Traveler Experience
Boston-Logan International Airport (BOS), New York's John F. Kennedy International Airport (JFK) and Newark Liberty International Airport (EWR) led the pack among North American airports with a Safe Travel Score of 4.3 out of 5. The East Coast airports play a crucial role in U.S.' connectivity across the Atlantic. Even with the limited air traffic and lockdown in Europe, the North American airports have remained active to facilitate smooth travel for both international and domestic travelers. Canada's Calgary International Airport (YYC) and Atlanta's Hartsfield-Jackson International Airport (ATL) also made it to the leaderboard with a Safe Travel Score of 4.2 each.
Ensuring the health, safety, and security of the traveling public and airport staff is an airport's top priority. Yet, given the disparity of initiatives across the U.S., Canada and Mexico, the North American airport leaderboard reflects poorly when compared to other regions, especially the Middle East and Asia Pacific. Among the initiatives of 169 airports assessed, just 9% scored a rating of 4.0 or higher – the lowest ratio worldwide.
"The North American airports, especially those in the U.S., have their work cut out for them. With limited regulatory enforcement compared to other countries, American airports are pursuing their independent initiatives to safeguard the in-airport passenger experience. From a macro perspective though, the North American airports need to step up their efforts to ensure a seamless and standardized experience," remarked Virendra Jain, Co-Founder and CEO of Safe Travel Barometer.
In addition to the updated ratings, Safe Travel Barometer announces a refreshed dashboard and supplier profile pages, with a more intuitive interface and the ability to derive meaningful comparisons across suppliers. Company profile claims on Safe Travel Barometer is now live too – complete a claim form (subject to verification) to directly update your organization's COVID-19 safety, traveler convenience and service initiatives. To know more, check out the Safe Travel Barometer Dashboard for Airports.