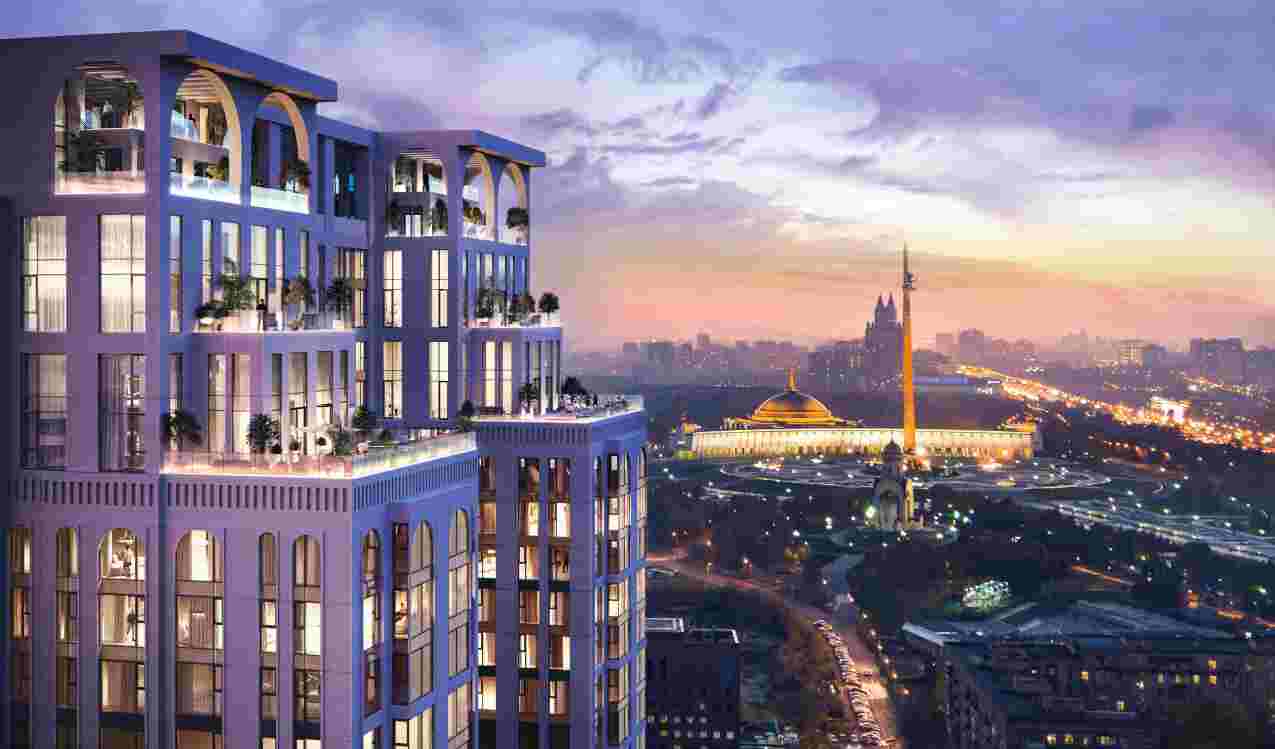 ANT Development and Accor announce the upcoming opening of a luxury lifestyle hotel under the SO/ Hotels & Resorts brand in Moscow's ultra-modern premium class complex "Poklonnaya 9". The hotel will open its doors in 2023 and become the first property for the SO/ brand in Moscow.
The new apartment complex and a designer hotel in one of the most prestigious capital districts of Moscow will meet the highest demand and requirements of premium real estate. Tabanlıoğlu Architects bureau is responsible for the architectural concept of the hotel keeping Moscow's authentic character and charm at the heart of the project. For more than seven years, the bureau has been collaborating with luxury hotels and development projects around the world. The hotel's public spaces and guestrooms will be designed by the Rockwell Group, a leading architecture and design firm based in New York. Striving to provide a unique design and standout atmosphere, Rockwell Group has chosen to explore Russian fairytales as a key creative driver for the project, which will be brought to life through bright colors, unique materials and fabrics, as well as interior items.
SO/ Moscow will feature a variety of offerings including a restaurant, bars, lounge areas, and coworking spaces. Other highlights include recreational and wellness facilities such as a fitness center with panoramic pool, yoga, functional training rooms, and a spa. Apart from hotel guests, hotel services will also be available for residents of the "Poklonnaya 9" apartments, making the building truly a leading lifestyle hub in Moscow.
With fashion and design as key markers for the brand, SO/ Hotels & Resorts has worked with some of the most prominent names of modern design. Designers include Kenzo Takada at SO/ Mauritius, Christian Lacroix at SO/ Bangkok, Karl Lagerfeld at SO/ Singapore and Alena Akhmadullina at SO/ St. Petersburg to name a few. Highly creative and fashion-led, each SO/ hotel is an artistic vision brought to life by a celebrated name from the vibrant world of fashion and design, with unique touchpoints and experiences evident throughout the properties.
Similar to ANT Development real estate projects, SO/ Hotels & Resorts combine sophistication and dynamic style that reflects the ambiance of the location, making each hotel around the world a true masterpiece of contemporary design with a unique character.
Hotel Okura and AEON Corporation have signed an agreement covering the operation of a hotel that will be built by AEON on the south side of Sheremetyevo, Moscow's largest airport. The new property, due to open in 2022, marks Hotel Okura's entry into the Russian market.