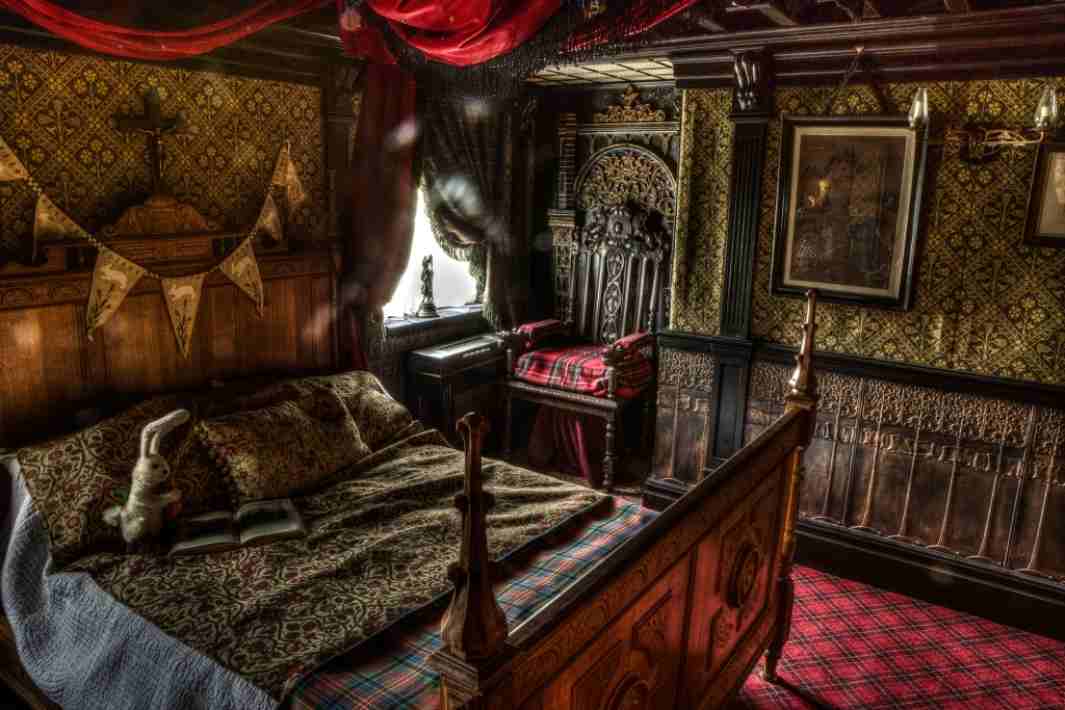 If Hell, Michigan is giving you major Halloween inspiration, then Airbnb has a treat for you. You can still celebrate the scariest holiday in style, from ghost-friendly homes to spine-chilling Online Experiences, Airbnb has all the right ingredients to brew you up one spooky Halloween. Cue up the horror movies, break out the candy, and get comfortable for a real fright night in one of these ghostly listings.
Henry Derby House (Salem, MA, United States)
Salem, Massachusetts is notorious for its haunted history. What better way to celebrate the season than in this historic listing? Rumor has it that there may or may not be a ghost on the property.
The Chamber Apartment (York, UK)
This host doesn't call this listing the madness chamber for no reason. With over 600 years of eery history, your stay is sure to be nothing short of chilling.
A Warm Hearth and "All the Comforts of Home" (Fairfield, VA, United States)
This Airbnb will transport you to an entirely different world of magic and mystery. Don't forget to pack your costumes and brooms.
Still looking for more spooky homes? Check out more homes that are certified scare-bnbs:
Inspiration House: Cozy Art & Meditation Retreat (Oberlin, OH, United States)
The Haunted House Apt 302 (Penetanguishene, Canada)
Haunted Magnolia Hotel Guest Suite/Apartment (Seguin, TX, United States)
The Haunted Honeymoon Cottage (Jerome, AZ, United States)
Merrill House – The Haunted Room (Prince Edward, Canada)
The Haunted Bedroom at Talliston (Great Dunmow, UK)
If you plan on enjoying the Halloween festivities from the comfort of your own home, Airbnb has you covered. From kid-friendly to extra scary, Airbnb's Online Experiences will leave you howling at the moon with delight.