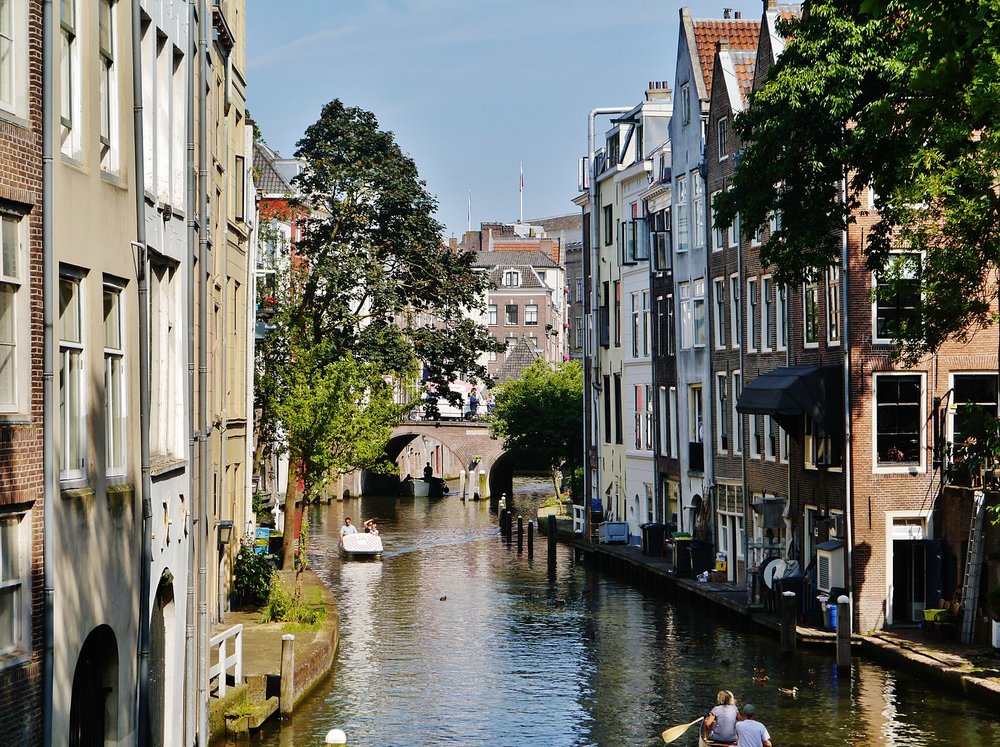 Utrecht has restored the 'singel' canal that surrounds the city from its founding in 1122 until the 1950s in an effort to promote greener living. For the past 70 years, the site of the reservoir has been a ring highway.
City officials and residents have long wanted to return the canal to the city. The first plans for restoring the canal had been made in the 1990s. In 2002, a referendum was held in Utrecht, where the majority of residents voted against the motorway.
Boats and small pleasure boats will sail along the canal. In addition, the canal is now connected to the river, so the water will naturally renew itself, and fish and other aquatic life can freely move around the city and beyond. In the coming years, it is planned to build a shopping and entertainment center-bridge, which will be located above the canal. It will not interfere with water traffic and boats will be able to sail underneath.
"This is a historic moment for Utrecht. A lot of people from Utrecht and from outside Utrecht have always said it was a huge mistake to fill the Utrecht Singel and now after years of building work, this fault will be made good. The inner city will once again be surrounded by water and greenery," said Eelco Eerenberg, head of the station area for the municipality.
The return of the canal is one of the measures taken by the city authorities to sideline the car and promote healthier living. In addition, Utrecht is building the world's largest bicycle parking and the largest car-free residential area in Europe.