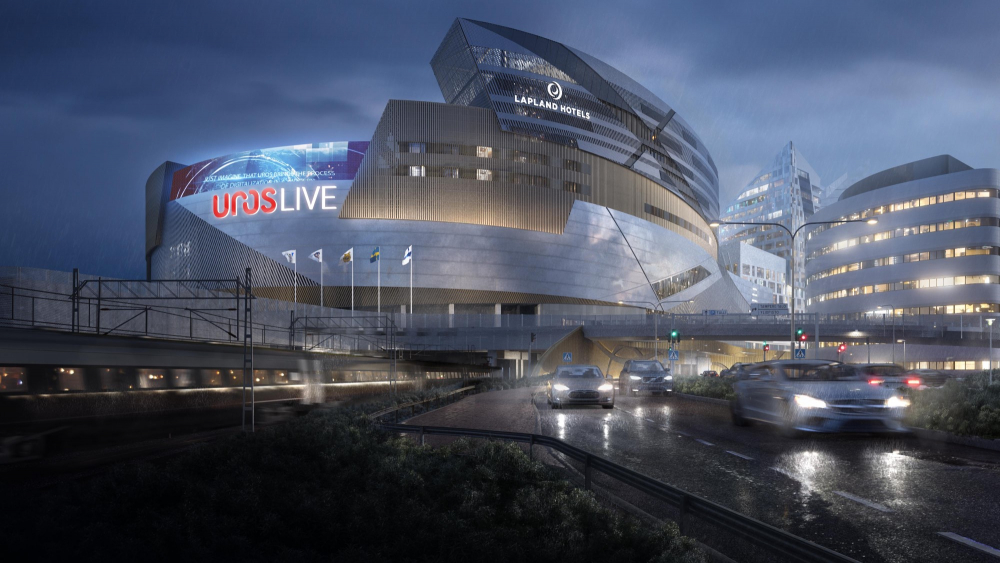 Lapland Hotels opens its 19th hotel and a fifth city hotel in Tampere. Lapland Hotels Arena focuses not only on hotel services but also on providing event and meeting services in connection with the UROS live arena of 15,000 seats. Lapland Hotels Arena's speciality is the arena view rooms from which the events of the UROS live arena can be enjoyed from the room's own balcony. With the new hotel, Lapland Hotels operates two hotels in Tampere.
Built in connection with Finland's largest event arena, Lapland Hotels Arena will offer a unique combination of event and meeting services and Lapland Hotels' modern Lappish experience. Located in the heart of Tampere, Lapland Hotels Arena specialises in 14 Arena View rooms where you can experience the events of the UROS LIVE Arena happening right on the balcony of your room. There are two types of rooms with a view: hotel rooms and meeting rooms.
"The construction project that rises above the railway station in the heart of Tampere will significantly increase the city's attractiveness as a venue for events and experiences. Together with the UROS LIVE Arena, we will offer a completely unique and experience-based setting for both meetings and events – with the unique Northern atmosphere. For example, our guests can watch the Ice Hockey World Championships 2022 played in the UROS LIVE Arena directly from the Arena View rooms," says Ari Vuorentausta, the CEO of Lapland Hotels.
"We are proud to be part of this unique experience together with leading partners in their field, such as NoHo, Veikkaus and Lippu.fi. I believe that together we will build something that has never been seen before in the Finnish event and conference sectors," says Pertti Yliniemi, the owner of Lapland Hotels.