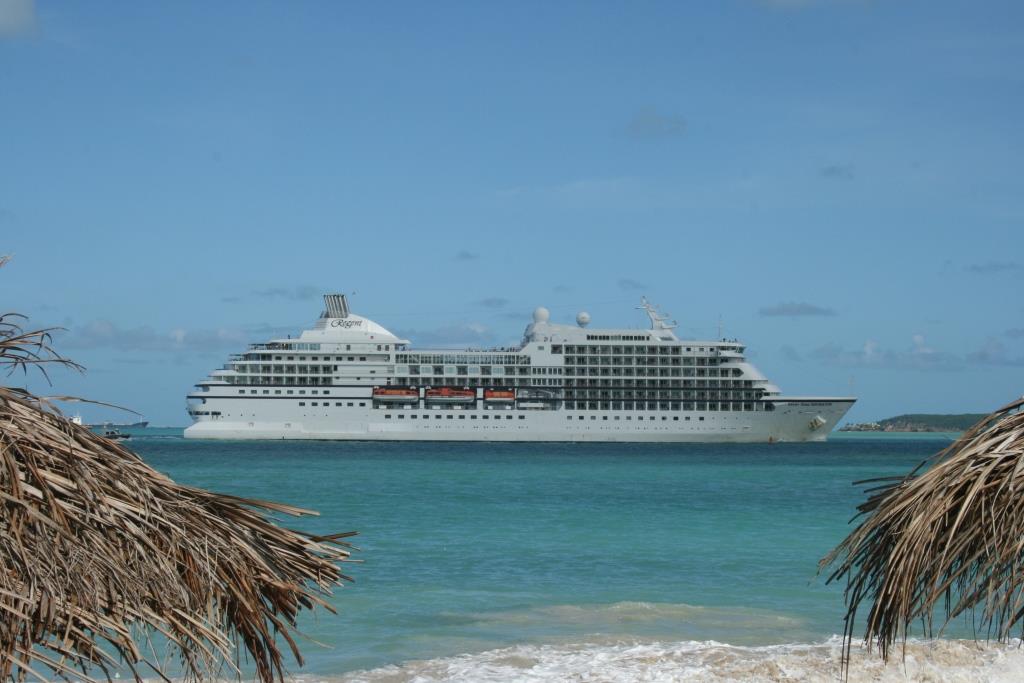 Regent Seven Seas Cruises has enhanced luxury travel with the launch of its Elevate Your Experience promotion, where guests can choose to sail Alaska, Northern Europe or the Mediterranean with a FREE Two-Category Suite Upgrade, up to a Penthouse Suite, on select 2021 voyages.
Travellers can relax and unwind in their embarkation city with a FREE 1-Night Pre-Cruise Hotel Stay when they upgrade to a Concierge Suite. Or, they can upgrade to a luxuriously-appointed Penthouse Suite and enjoy additional perks and amenities including a personal butler.
A Reduced 10% Deposit is also applicable to bookings under the promotion, affording more freedom and flexibility for those planning their 2021 holidays.
"With our Elevate Your Experience promotion we have taken the unrivalled experience found across our fleet to new levels," said Jason Montague, president and chief executive officer, Regent Seven Seas Cruises. "Whether sailing Alaska, Northern Europe or the Mediterranean, guests can savour incredible value and the heightened in-suite service-levels of a Free Suite Upgrade, relishing in an elevated luxury experience."
Additionally, Regent Reassurance, which allows travellers to cancel for any reason up to 15 days prior to departure date and receive a 100% Future Cruise Credit, has been extended to all bookings made by September 30, 2020, for all voyages departing through October 31, 2021.
Elevate Your Experience applies to bookings made by September 30, 2020.
Experiences Elevated at Sea and on Land
Regent Seven Seas Cruises not only takes their guests to the destination, they show it to them with FREE unlimited shore excursions in every port, as well as providing the choice for even more in-depth exploration with Regent Choice shore excursions, Small Group Tours, Go Local Tours, Gourmet Explorer Tours and Wellness Tours.
Here, the luxury cruise line aims to pique pent-up wanderlust with carefully selected, must-do, highlights in destinations featured in its Elevate Your Experience promotion.
Alaska
With a peaceful tranquillity that contrasts with a rugged and wild terrain, the majestic Alaskan wilderness offers spell-binding and unforgettable exploration across over 150 shore excursions in 9 Alaskan ports. Hiking glaciers, kayaking, panning for gold and more are all possible, but Alaska truly shines when getting up close and personal with some of its most famous residents.
Whales, eagles, wolves, deer, otters are just a fraction of the wildlife that may be encountered, but possibly the most exciting beast that can be observed is the mighty bear. In Ketchikan, a Regent Choice shore excursion takes guests on a bear-spotting mission by air and land. After taking in the breath-taking landscape courtesy of a floatplane, guests land in Neets Bay, which is followed by a hike into the Tongass National Forest, where bears are often found feasting on wild salmon
The Mediterranean
Culture and cuisine are always on the menu in the Mediterranean and their influences throughout history have been captured by Regent in more than 850 shore excursions in 83 ports. Artistry of all kinds from architecture to music to culinary delights are celebrated in this sun-drenched part of the world with a multitude of options for the travelling epicurean in each and every port that is visited. Get lost in the spice markets of Istanbul, Turkey in the East; enjoy a day at a relaxed fishing village close to Porto, Portugal in the West; or, in Provence, France, enjoy an extraordinary lunch paired with local fine wines as part of a Food & Wine Trails tour of the La Cavale estate.
Then there's the world-class museums which abound at every turn. The Small Group tour of the renowned Guggenheim Museum in Bilbao, Spain is a must for culture vultures interested in the works by giants of Pop Art, Minimalism, Arte Povera and Conceptual Art. The building is a work of art in its own right.
Northern Europe
Undiscovered gems of remote ports to remarkably modern cities pepper this wonderfully eclectic part of the world. Regent has curated over 450 shore excursion options in 55 ports from Iceland to Russia. They include meeting Shetland Ponies, in Lerwick, Scotland, after discovering the ruins of 17th century castle, and visiting Brandenburg Gate, Checkpoint Charlie and other important historical sites in Berlin, via Warnemunde, Germany.
The jewel in the crown of Northern Europe however is arguably the incredible scenery in and around the fjords of Norway and a highly recommended free shore excursion is the Flam Railway to Vatnahalsen. The incredible feat of engineering, which includes 20 corkscrewing tunnels, elevates up to 2800-feet in just 12.5 miles, and travels through magnificent mountain scenery, through ravines and past waterfalls, rivers and snow-capped mountains.
Regent Seven Seas Cruises opened reservations for seven new luxury voyages that will be added to its 2022 offerings.