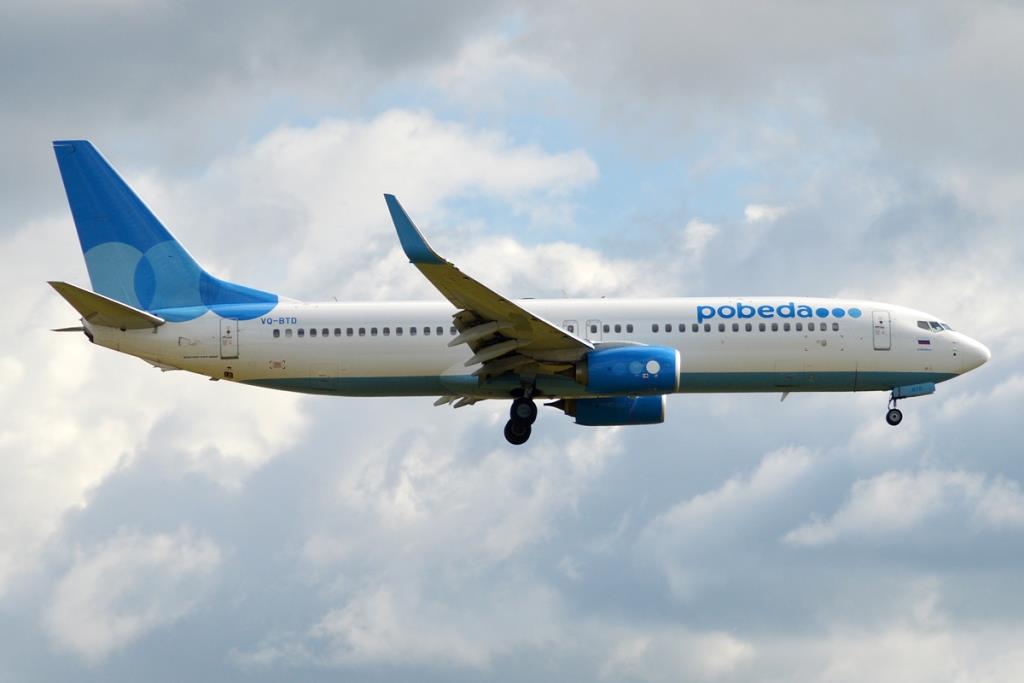 Russian lowcoster Pobeda launched a grand sale for flights in September and October 2020 to all Russian destinations. The sale prices have been reduced by an average of 50% compared to the average tariff of September-October last year. More than 60% of tickets for September-October 2020 are offered at 999-2999 rubles, including all airport taxes. The sale on Pobeda website will run from 17 to 20 August.
Andrey Kalmykov, General Director of Pobeda Airlines, noted: "We see over the past summer that people have not yet recovered their financial capabilities and are ready to fly only at even lower prices than Pobeda usually offers. In the summer season 2020, we sold the tickets two to three times cheaper than the same period last year, in autumn, we decided to go, too, with abnormally reduced prices – an average of two times cheaper than the autumn 2019 ".
For example, the fare for a flight on the Moscow-Ulyanovsk route in September 2020 is 61% lower than the average fare of last summer; from Chelyabinsk to St. Petersburg you can fly on average 40% cheaper; from Moscow to Ufa – 47% cheaper; from Kaliningrad to Moscow – 52% cheaper.
In September and October 2020, Pobeda's schedule includes 89 directions, of which 16 are new. Pobeda will fly from Anapa to Krasnoyarsk, Ufa and Chelyabinsk for the first time in the fall; from Moscow to Voronezh, Izhevsk, Murmansk, Stavropol; from Krasnodar to Kazan; from St. Petersburg to Voronezh, Stavropol, Ulyanovsk, Yaroslavl; from Sochi to Kaliningrad, Krasnoyarsk, Murmansk and Saratov.
In addition, within the framework of the Pobeda improve transport accessibility of regions of Russia, in the autumn of 2020 will be 15 unique itineraries, which can not fly any other airline. Direct unique Pobeda flights connect Moscow and Petrozavodsk; St. Petersburg with Astrakhan, Vladikavkaz, Kirov, Nalchik, Nizhnekamsk (Begishevo), Saratov, Stavropol and Cheboksary; Anapa with Chelyabinsk; Sochi with Kirov, Saratov, Nizhnekamsk (Begishevo) and Cheboksary.