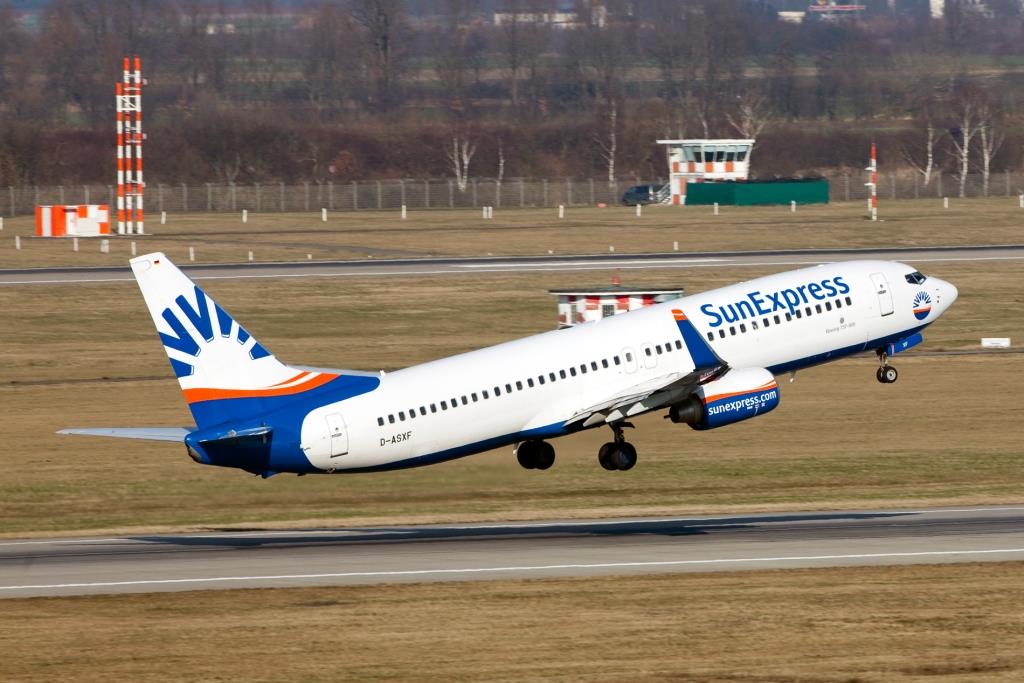 SunExpress, which has resumed its flights by taking all necessary measures to provide its passengers and crew with healthy and safe flight experience and offers the most flights from Anatolian cities to Europe, is adding new destinations to its flight network between Anatolia and Europe in August.
SunExpress is connecting 10 cities of Anatolia to 17 destinations in Europe with direct scheduled flights under its updated flight plan following the lifting of travel bans.
Apart from Antalya and Izmir, SunExpress offers direct flights from 10 Anatolian cities including Adana, Ankara, Diyarbakır, Elazığ, Gaziantep, Kayseri, Konya, Malatya, Samsun and Trabzon to many destinations in Germany, Austria, Switzerland, the Netherlands, Denmark, Sweden, Belgium and the UK. This summer, the airline is adding Amsterdam to its Adana flights, followed by Brussels and Hamburg, and has started to operate flights from Kayseri and Gaziantep to Basel, one of Switzerland's most popular cities.
SunExpress, the airline that offers the most non-stop flights between Anatolian cities and Europe, continues to support Turkish tourism by bringing European visitors to Turkey's attractive cities following the lifting of travel bans, as well as reuniting Turkish citizens living in Europe with their home countries and loved ones.
SunExpress is restructuring its business to focus more on the Turkish tourism market. A joint venture between Lufthansa and Turkish Airlines, SunExpress has decided to concentrate its operations on leisure flights to and from Turkey, as well as on domestic Turkish air traffic.
Having made a significant contribution to Turkish tourism and economy by creating an air bridge between Turkey and Europe since its founding in 1989 in Antalya, SunExpress has decided to close down the flight operations of its subsidiary SunExpress Deutschland in Germany and bundle its fleet under SunExpress Air Operator Certificate (AOC) to strengthen its position in its Turkey-based operations. The airline offers the highest frequency in connections between Turkey and Germany with scheduled and direct flights; it considers these operations as the most important source market for further strengthening its flight plan to Turkey.