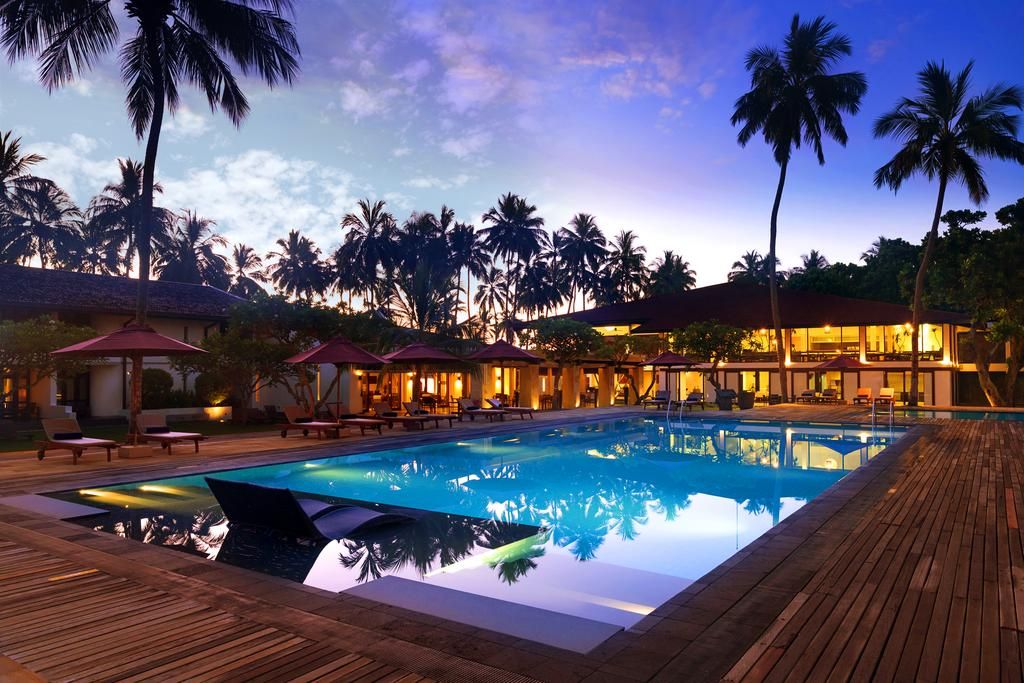 In the spirit of the travel community and #InThisTogether, Avani Hotels in Thailand and Cambodia is sharing local community experience stories that will hopefully inspire you a little bit more as our world of travel is gradually resuming.
Experiencing local communities is one of the greatest joys of travel; whether it be through indigenous flavours, traditional architecture or art. During times of uncertainty, it often falls to the artists to help make sense of the new reality. Whilst narrating their individual, personal experiences in a way that gets a grip on the viewer, artists also tell the story of the entire community.
Avani Hotels' new travel series is focused on art-centred travel stories from Thailand and Cambodia where creatives have been experimenting with different media to express themselves in this new reality.
An Artist's Village a Hop and a Skip from Avani+ Hua Hin Resort
For most travellers Hua Hin is synonymous with lounging on the beach and nature walks. For those willing to venture farther afield, however, Hua Hin offers a uniquely local experience – a visit to the Baan Sillapin Artists Village.
Located just a few minutes' drive from Avani+ Hua Hin Resort, the art community hosts over 15 studios ranging from woodcarving, clay sculpture, jewellery making and antiques to photography, watercolour, oil paintings and contemporary art. The members of the collective welcome guests with open arms: from the hands-on arts and crafts classes to regular jam sessions to exhibitions and performances – everywhere you go you are treated as a dear friend.
The roots of the community go back 20 years to when Chumpol Donsakul, a local patron of the arts, left a plot of land to Arjarn Tawee Ke-sa-ngam, a well-known artist, to be used for the sole purpose of promoting arts. Before long, Arjarn Tawee's family was joined by 20 other artists and the commune was established.
The Artists Village features coffee shops, workshops and studios that also operate as art galleries, with artists showcasing their creative process as well as selling the finished pieces with all proceeds going towards supporting arts in the village. At the workshops, guests can pick an activity that appeals to them most: painting canvas bags, wood box carving, making robots from wood or paper mask; and all ages are welcome. Never one to rest on his laurels, Arjarn Tawee is working on a plan to build Hua Hin's first contemporary art museum.
Painting Trash Bins for Charity with Avani+ Samui
When picturing the many leisure activities available to a vacationer on Thailand's Koh Samui island, painting trash bins rarely, if ever, comes to mind. And yet, this is exactly what the island's long-time resident Donna Reiss encourages Avani+ Samui Resort's guest to do to help save the planet. Bubbly and personable, Donna invites the budding artists to her beachfront residence before presenting them with a pot of paint and some brushes. She then kicks off a creative session where an oversized trash bin is given a new lease of life. The process, from start to finish, can take up to 50 hours with Donna providing guidance and sharing her upcycling tips: Donna reuses trash she picks up on her daily beach walks by introducing the discarded objects back into the life cycle.
Glowing with a new coat of paint, the bins are distributed through the local hospitality network to public areas and beaches around the island. The goal is to prevent trash from ending up in the ocean, thus helping to preserve marine life and the environment.
Donna didn't start off as a painter, much less an artist, but a few YouTube tutorials was all it took to launch her love affair with storytelling through art. A recurrent theme in her artwork, a colourful mermaid, is often associated with Donna's personality: full of energy and optimism for her guests and the planet.
Joining the Artistic Tribe with FCC Angkor by Avani
If a traveller were to Google 'Tribe Cambodia', they would find Tribe Urban Art Gallery under 'coffee shop' category, and rightly so. Yet many visitors who drop by for a cup of freshly brewed espresso stay for Tribe's impressive collection of contemporary art by established and emerging Khmer artists.
Located around the corner from FCC Angkor by Avani, Tribe is on a mission to educate as well as providing a platform for Khmer artists to share their stories with the world. Set in the heart of Kandal Village, the gallery has also been collaborating with global artists such as Pure Evil, Carne Griffiths and Irish street artist Fin DAC – brought over by British art dealers Nat Di Maggio and the late Terry McIlkenny to produce Cambodian-inspired work.
One of the most inspiring Cambodian artists represented by Tribe is Kak Sok Phirom. The eldest of 11 siblings, Phirom was born in a refugee camp and worked as a tour guide before finding his true calling. Today he is an established photographer who also runs immersive photography tours and takes time to further explore his passion for both photography and his beloved country by going 'walkabout'. Phirom's ability to connect with his surroundings and the people he encounters shines through in his work. A highly successful artist, Phirom was invited to exhibit 15 pieces at 2019 Phnom Penh Photography festival.
Avani Hotels introduces new safety & hygiene measures based on scientific research across its portfolio codename AvaniSHIELD.