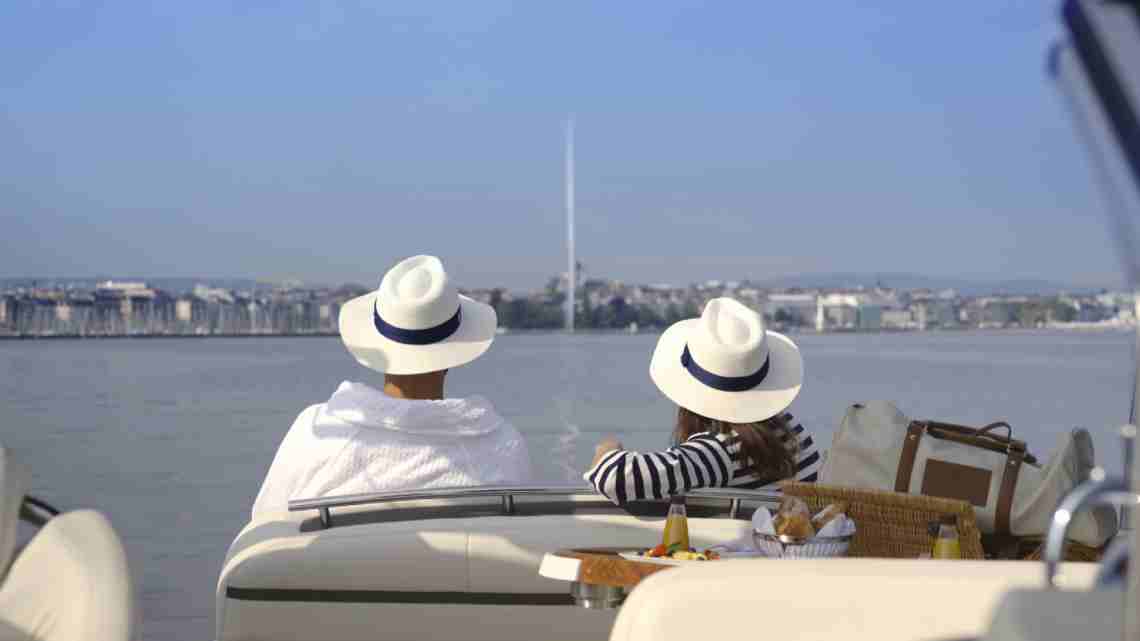 Four Seasons Hotel des Bergues Geneva has launched Summer on the Lake, a program designed to allow guests to experience Switzerland's spectacular Alpine landscapes. Home to sleepy villages, dense forests, turquoise lakes and verdant meadows, Switzerland is renowned as one of the world's best destinations for outdoor recreation. Blessed with pristine air quality and a magnificent mountain setting, the country is also recognised as a premier wellness destination.
Set on the tranquil shores of Lake Geneva, Four Seasons Hotel des Bergues offers the perfect base to reconnect with friends and family. The Hotel is moments away from myriad natural attractions, offering the perfect environment for open-air activities, including water sports, mountain hikes and meditation. Lake Geneva, Europe's largest lake, is sprinkled with medieval castles, terraced vineyards and pretty lakefront towns. Historic paddle steamers ply its waters, offering memorable vistas.
Designed to inspire outdoor relaxation and to allow guests to re-connect with nature, Summer on the Lake offers five lake-inspired programs, with itineraries that can be customised based on guests' personal interests:
Ride the Waves – This program allows guests to experience Lake Geneva aboard a yacht, with a personalised wakeboard, water ski or swim experience. To make the most of the lake's natural beauty, guests can set off at sunrise and enjoy a bespoke breakfast onboard.
Lake Geneva from Above – Guests can explore the surrounding area while enjoying outdoor exercise, with an open-air fitness session with the Hotel Coach, an invigorating run along the shores of Lake Geneva, or a hike up Mount Salève, which offers sweeping views of Mont Blanc on a clear day.
Cruise and Dine – This program is designed to make the most of Lake Geneva as a quality fishing destination. Guests can set out on an elegant motorboat and journey to hidden spots for perch, white fish and trout. Guests will enjoy lunch at the Hotel's Izumi Restaurant, where Chef Mitsuru Tsukada will prepare their catch.
Take Your Time – Guests can unwind with a personalised fresh-air yoga session on the Hotel rooftop, where they can soak up spectacular views of the city, the surrounding Alps and the calm waters of Lake Geneva at sunset.
Champagne by the Lake – Renowned for his stamina, local knowledge and storytelling skills, experienced Captain Balthazar takes guests on a guided tour of the lake aboard an ultra-modern yacht. Champagne and appetisers prepared by the Hotel's experienced chef complete this romantic experience.
The Hotel Spa is the perfect spot to unwind and soothe aching muscles after a day in the open air. Spread out over the top three floors of the Hotel, Spa Mont Blanc is a haven of peace, with large windows commanding panoramic views of Geneva and the surrounding snow-capped mountains. Offering a range of treatments, the Spa has a hammam and a heated vitality pool with water jets to help relieve tired muscles while improving circulation and detoxifying the skin. The state-of-the-art fitness centre is equipped with the latest Technogym and Matrix machinery for cardiovascular and strength training.