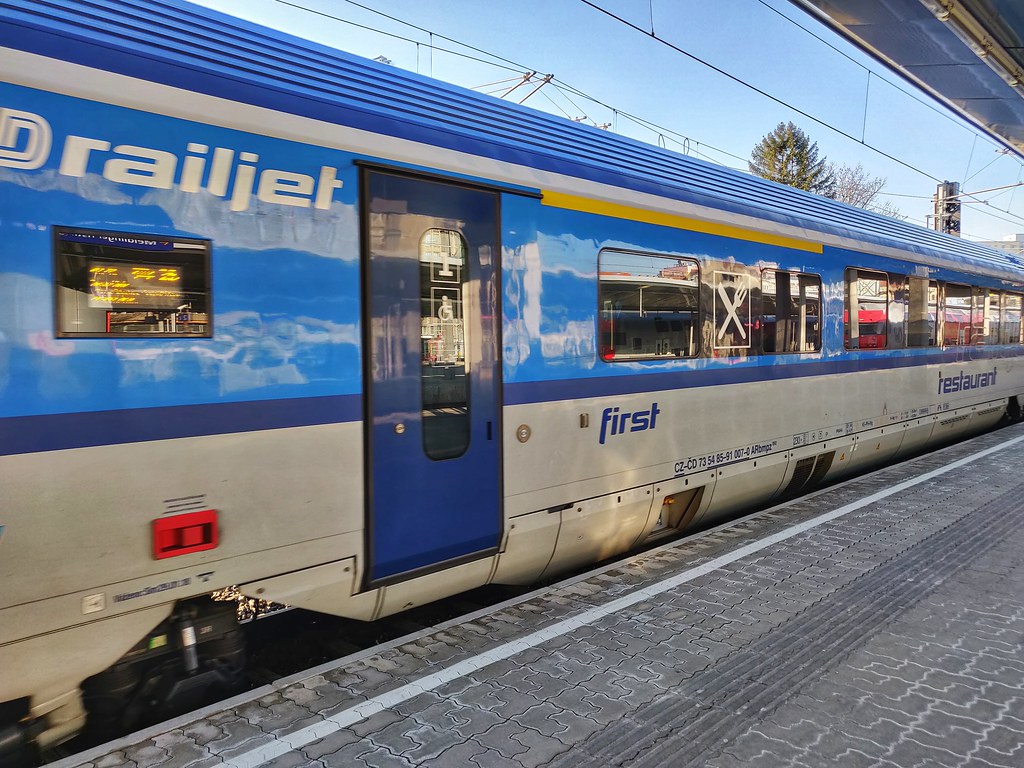 The railway route closed in 2014 from Berlin to Vienna via Dresden, Prague and Graz started working again thanks to plans to reduce emissions in Europe. This route appeared in 1957, along which comfortable Vindobona trains, named after the ancient settlement of Vindobona on the site of the modern city of Vienna. The Vindobona express was an example of the comfort of its time: there was a shower in the first-class cars, four currencies were accepted onboard the train. Diplomats often traveled on this train. Labeled as a EuroCity train connection from 1993, services discontinued in 2014.
Originally, the restored train connection – to be renamed as the "Railjet". A new train connects Berlin and Dresden with Prague, Vienna and Graz from June 16. The new daily Railjet connection in cooperation with the Czech Railways (CD) and the Austrian Federal Railways (ÖBB) runs on the route of the legendary "Vindobona" Express and offers ICE comfort. Onboard, passengers can expect a gastronomic offer, a family area, laptop sockets and free WiFi. Bicycles can also be taken after reservation.
You can buy a ticket for any part of the route on the website of one of the national railway companies: German Deutsche Bahn (DB), Austrian Austrian Federal Railways (ÖBB), or Czech Czech Railways (CD).