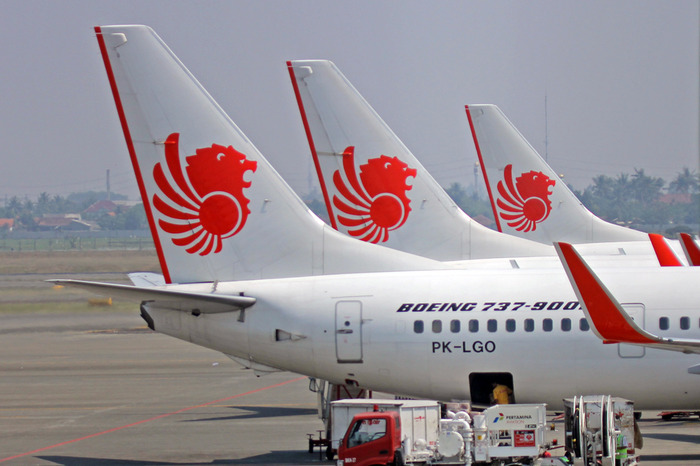 Lion Air (JT code Flight), Wings Air (IW code Flight), Batik Air (ID code Flight) member of Lion Air Group provide the latest information regarding on the latest service that offer health screening test Corona Virus Disease Rapid Test 2019 (Covid-19) specifically for Lion Air Group passenger. The Covid-19 Rapid test fee is IDR 95.000/nett, including the statement letter of the result with 14-day validity period. The implementation of Covid-19 Rapid test collaboration with Lion Air Medika Clinic.
The presence of the Rapid Test Covid-19 service was launched to coincide with the 20-year momentum of Lion Air (2000 – 2020), as well as the Group's commitment to accommodate the needs of each passenger as they prepare the air travel plan in the current condition.
The Group runs the Rapid Test Covid-19 facility based on recommendations given by the Task Force for the Acceleration Handling of Covid-19 and the Minister of Transportation Letter, Ministry of Transportation Republic of Indonesia Number AJ. 001/1/12 PHB 2020 on improving people's travel services.
The services are scheduled to start on Monday, June 29, 2020. At the initial stage, the Rapid Test Covid-19 service is available in Jakarta on 4 locations with service schedules, as follows:
Lion Air Tower Head Office
Gajah Mada Street No. 7, North Petojo, Gambir Sub-district, Central Jakarta 10130
Monday – Sunday | At 06.00 – 21.30 WIB
Lion Air Group Office
Kalimalang Street, Cipinang Melayu, Makasar Sub-district, East Jakarta 13650
Monday – Sunday | At 03.00 – 21.30 WIB
Lion Parcel Head Office
Kedoya Raya Street No. 55, North Kedoya, Kebon Jeruk, West Jakarta 11520
Monday – Sunday | At 08.30 – 17.00 WIB
Lion Operation Center Office (LOC)
Marsekal Surya Darma Street No. 44, Selapajang Jaya, Neglasari Sub-district, Tangerang City, Banten 15127
Monday – Sunday | At 03.00 – 21.30 WIB
In the next phase, the Group Rapid Test Covid-19 service will be soon and continuously developed and implemented in other cities, including ticketing sales offices and airports in Indonesia.