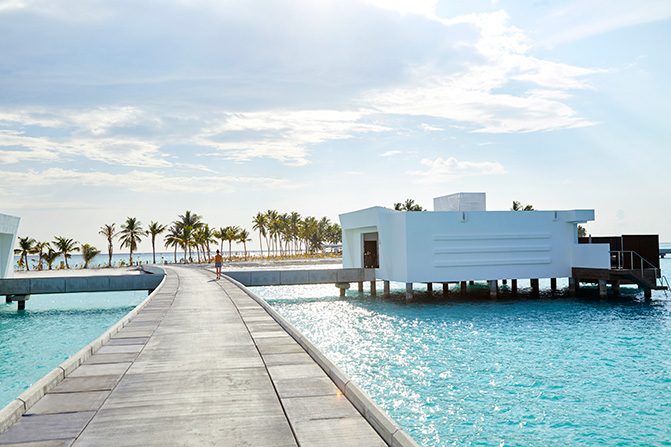 The RIU chain is preparing for the summer season by reopening 54 hotels in 16 countries following the suspension of tourism due to COVID-19. The hotel company gradually began restarting its operations in some of its locations at the end of May, but it is now kicking off the summer season by giving customers the choice of more than 50 hotels, along with a lot of hard work and hope that international tourism will return to normality.
For the peace of mind of its guests and staff, RIU is implementing strict safety and cleaning protocols, and it trusts that customers will choose to enjoy their holidays again in their favourite destinations. For example, in Spain, the chain has reopened 20 hotels and is welcoming its first national and international customers in all the destinations where it has a presence. The latest hotels to announce their reopening are: Riu Vistamar on 3 July and Riu Palace Oasis on 10 July, both in Gran Canaria, while in Mallorca Riu Playa Park and Riu Festival are opening on 12 and 19 July respectively. In the Algarve in Portugal, tourists are already enjoying the Riu Guarana and, on 4 July, Riu Palace Madeira will also open.
The openings will continue in the Caribbean on 1 July when Riu Palace Bavaro returns to action in the Dominican Republic, along with Riu Palace Paradise Island in the Bahamas and Riu Dunamar in Costa Mujeres, Mexico. In addition, on 10 July the doors will also open to Riu Palace Aruba in Aruba. In Asia, Riu Sri Lanka is due to open on 3 July and Riu Creole in Mauritius will be back in action from 8 July. Two days later in Morocco, Riu Tikida Dunas, Riu Tikida Palmeraie, Riu Palace Taghazout and Riu Tikida Garden will open their doors. At the end of the month, it is Riu Palace Zanzibar's turn, in Tanzania.
In this way, RIU will reopen 54 hotels across 16 of the 19 countries in which it operates: Spain, Germany, Costa Rica, Mexico, United States, Bulgaria, Portugal, Ireland, Jamaica, Mauritius, Aruba, the Dominican Republic, the Bahamas, Morocco, Zanzibar and Sri Lanka.
Hotel Riu Palace Aruba
All the hotels that return to action will strictly follow the 17 safety protocols set out in the RIU Manual for Post-COVID Hotels. RIU has written this guide in partnership with the consultant Preverisk, and it offers the highest possible level of guarantee for the health and safety of customers and staff.
In addition, RIU has developed a specific training programme to help its staff apply these new protocols. The measures are meticulous and strict, starting by limiting hotel occupancy to 50 or 60%, unless the country's legal limit is lower, to offer maximum safety and peace of mind to users and employees. The measures will be relaxed gradually as the health authorities impose new regulations.