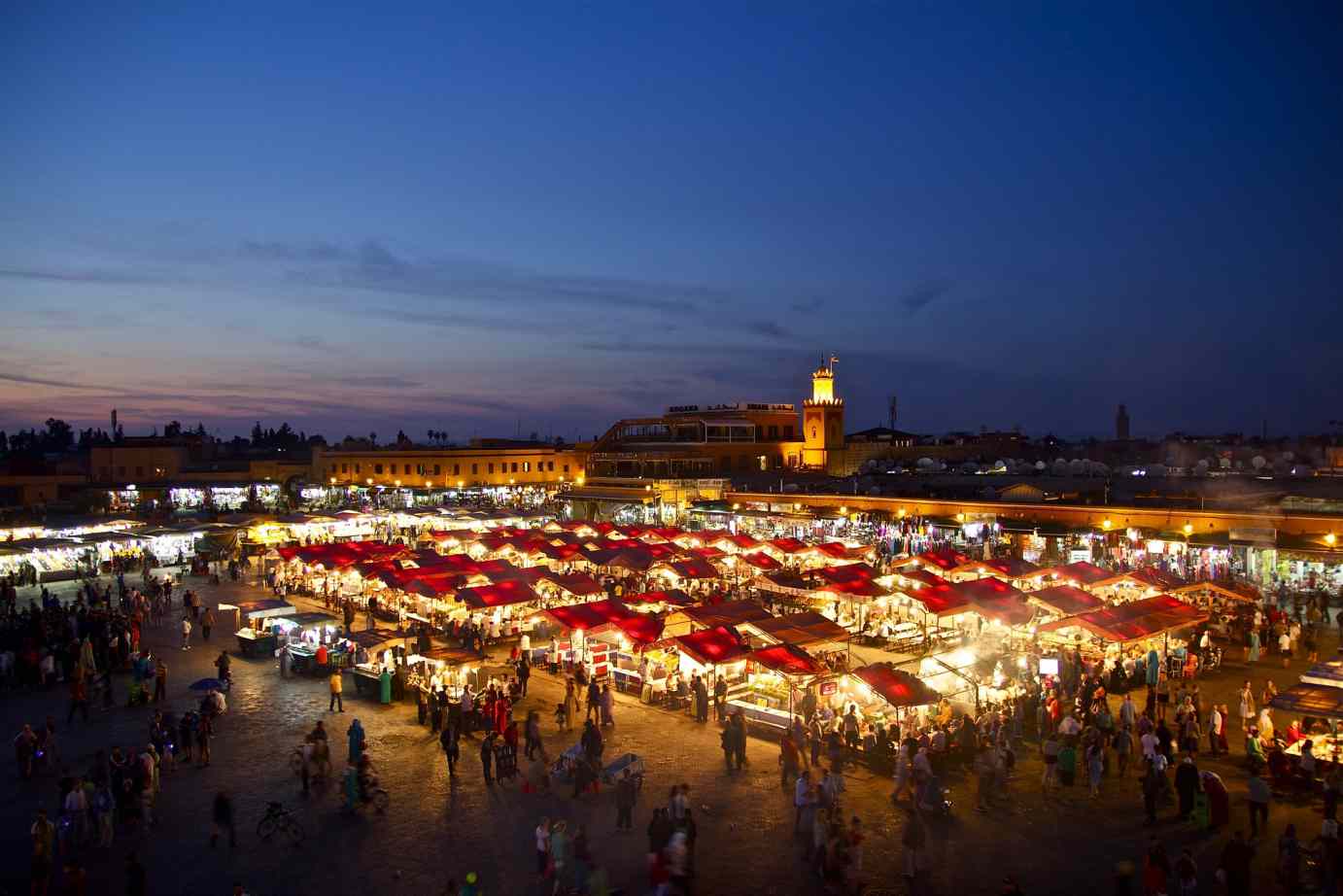 Morocco is an amazing holiday destination. Yet, it is still underestimated by tourists from all over the world. It's time to change it. Below, in this article, you'll find a few ideas of what places you should see while visiting Morocco. Is there anything else than an overwhelming dessert, extremely high temperatures and camels? Yes, there is much more and it's definitely worth seeing.
Agadir – why is it so popular?
Agadir is the most recognizable city of Morocco. It's a holiday destination of thousands of tourists every year. Why? Agadir is situated at the seaside of the Atlantic Ocean and the climate of this place is wonderful for almost whole year. That is why you should choose this resort, if you're into lying on the beach, eating delicious, traditional food and relaxing.
Probably the best accommodation in Agadir is Mogador al Madina. It is one the twelve Mogador Hotels. It is a beautiful, four-star complex, adapted to all your needs. You can feel there like in heaven, because of its swimming pool and other high quality conveniences.
Is Marrakech a good holiday destination?
Marrakech, on the contrary of Agadir, is a place suitable for this kind of tourists, who enjoy an active way of spending time. In Marrakech you can find both the Atlas mountain and the Lalla Takerkoust lake. Moreover, there are also amazing and breathtaking waterfalls which are strongly recommended to admire. Furthermore, you can also try some extreme sports, which are not available in other parts of Morocco.
In Marrakech you can choose a place to stay out of seven Mogador hotels available in this area! There are 3, 4 and 5-star hotels, so there is something suitable for everyone. Families with children, couples, groups of friends. It only depends on you and your needs, which hotel you'll decide to visit.
What other cities should you visit whilst spending free time in Morocco?
Apart from huge, well-known resorts like Agadir and Marrakech, there are a few more places worth visiting. Yet, you may not have the slightest idea of their touristic face or even about their existence.
Essaouira is a small city in west Morocco which is historically known as Mogador. It is most recognizable for strong winds, blue ships, big sand beaches and landscapes popular thanks to The Game of Thrones series.
Casablanca is located in the West of Morocco too. It is believed that Casablanca is the most modern and the biggest city of Morocco. It is not very popular among tourists but if you'd like to experience the real life of Morocco – you need to visit Casablanca.
And if you look for a hotel in these two given areas – Mogador hotels will be a perfect choice.
There is also Tanger – a charming city at the Mediterranean seaside. This place is a crossing of different cultures, so you won't feel the true spirit of Morocco there. But still, it's worth to visit Tanger and stay at Grand Mogador hotel with a sea view. The specific atmosphere of this city will allow you to relax and forget for a moment about everyday life.
Morocco – the perfect place for everybody
To sum up, in Morocco you can find both cities that have unique, traditional architecture and history and offer an active way of spending free time, and resorts by the sea. No matter what is your ideal way of holidaying – in Morocco you'll find everything you want. What's more, the weather gives you an opportunity to visit this country almost each month of the year. But if you dislike high temperatures, it'll be better to choose winter season.