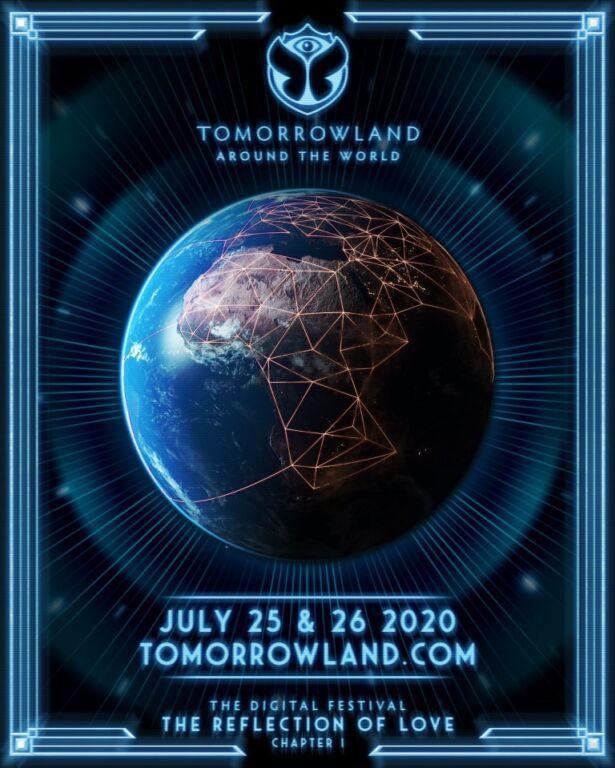 Tomorrowland, spectacular two-day digital music festival experience, bringing together the planet's biggest names in electronic dance music and the world's best technologies in 3D design, video production and special effects.
On Saturday July 25th and Sunday July 26th, Tomorrowland is organizing Tomorrowland Around The World, the digital festival: a spectacular entertainment experience open for people of all ages and places, unfazed by borders or boundaries – a world premier and major step in the future of digital music festivals.
Over the past months, Tomorrowland has received many questions and suggestions from its worldwide community to do something special during the two sold-out weekends of Tomorrowland Belgium. This global connection has inspired Tomorrowland to introduce and create a brand-new platform through which visitors can participate in an unprecedented two-day festival experience.
Festival visitors will be able to navigate easily through a magical and newly created Tomorrowland location with a pc, laptop, smartphone or tablet – you don't need special VR goggles – and explore the entire festival site in an interactive way together with friends. The two-day festival weekend will offer its guests a packed schedule with plenty of things to do, see and experience.
As with the other editions of Tomorrowland, music and spectacular shows will be central during this event. The festival will feature plenty of other signature Tomorrowland stages – 8 different stages in total – including Atmosphere, Core, Freedom Stage and Elixir, joined by 3 new additional stages which have been specially created and designed by the creative team and 3D artists behind Tomorrowland. Each stage will feature music from the world's best artists in dance and electronic music – catering to all different genres – and a large portion of fireworks and laser shows characteristic of Tomorrowland. As icing on the cake this year's iconic Mainstage, embodying the theme of 2020 'The Reflection of Love – Chapter 1', will be unveiled grandly to the world for the first time during Tomorrowland Around The World.
Besides the performances there will be all kinds of interactive experiences to choose from, including inspirational webinars, games and workshops related to lifestyle, food, fashion and the Tomorrowland Foundation. Together with the performances Tomorrowland Around The World will be a full day/weekend experience between 15h00-01h00 CEST. A 'time-zone-friendly' option will be foreseen for visitors from Asia and north/south America.
Tomorrowland is using the world's best technologies in 3D design, video production, gaming and special effects to bring together these 8 different stages with a stellar lineup of the most prominent artists in dance music, all of them premiering brand new content to be discovered exclusively on tomorrowland.com during that entire weekend.