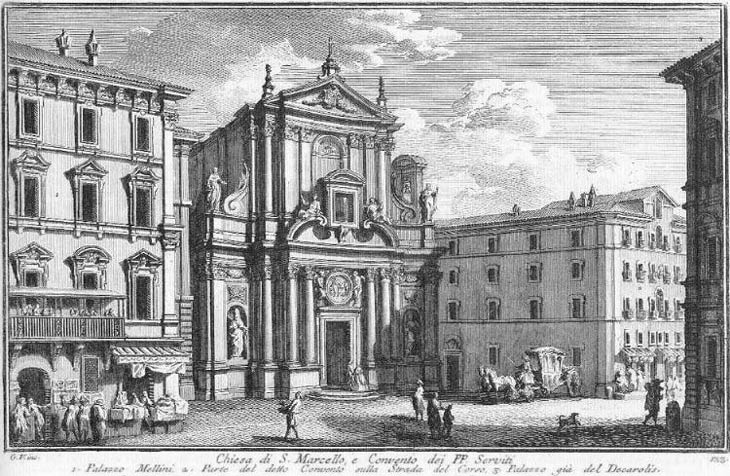 The Six Senses urban collection heads to Rome, a treasure trove of artistic, cultural and architectural wonders. Following the brand's entry into Singapore, New York and London, Six Senses Rome will live by all of its values with a particular emphasis on wellness, delicious food, community and sustainable design.
The palazzo building lies in the center of ancient Rome, just blocks away from the Fontana di Trevi and Pantheon. The prominent luxury shopping streets of Via Condotti, Frattina and Borgognona are within walking distance. With Via del Corso converted to a semi-pedestrian area, Six Senses Rome will welcome guests on Piazza di San Marcello. This quiet and colorful oasis is named after the 16th century titular church layered on 4th century foundations.
This is the first Six Senses property to open in Italy. Highlights include 95 distinct guest rooms and suites, a spa, restaurant, events terrace, outdoor courtyard garden and rooftop terrace with a 360° view of the city and monuments. Studying ancient civilizations doesn't get much more atmospheric than this.
Palazzo Salviati Cesi Mellini was built in the 18th century by Tomaso De Marchis, who adorned it with beautiful windows representing the epitome of Baroque motifs for Cardinal Mario Mellini. It was constructed on the site of an original palace of Cardinal Giovanni Michiel, nephew of Pope Paul II, built in the late 1480s. Over the centuries the palazzo has served as a residence for the São Marcelo cardinal-elders, Salviati, Cesi and Mellini (hence the long name) before it was passed to the Aldobrandini family and on to the Order of the Servants of Mary.
Protected by the Roman municipality and UNESCO listed, the main façade, which overlooks Via del Corso, is being restored back to its grand origins. The central staircase will also be preserved.
Located on the first floor, Six Senses Spa and Roman baths will play an integral role as a sanctuary of wellness for guests enjoying the city's sights, nights and delights. With its calming vibe and contemporary design, the spa will house a range of treatment rooms, a fitness center and relaxation areas.
The restaurant will offer a modern interpretation of Italian flavors, experience and hospitality, while following the Six Senses ethos of natural ingredients, local and sustainable and less is more. Seasonal food menus will be based on natural botanicals and courtyard garden-harvested greens paired with house-made bitters, tonics and tinctures.
The events terrace and outdoor courtyard add a social twist for guests wishing to spend moments of connection and conviviality together. The setting is also inspired for romantics wanting to post their best pose as the sun fades to provide a magical crepuscolo (twilight) background.