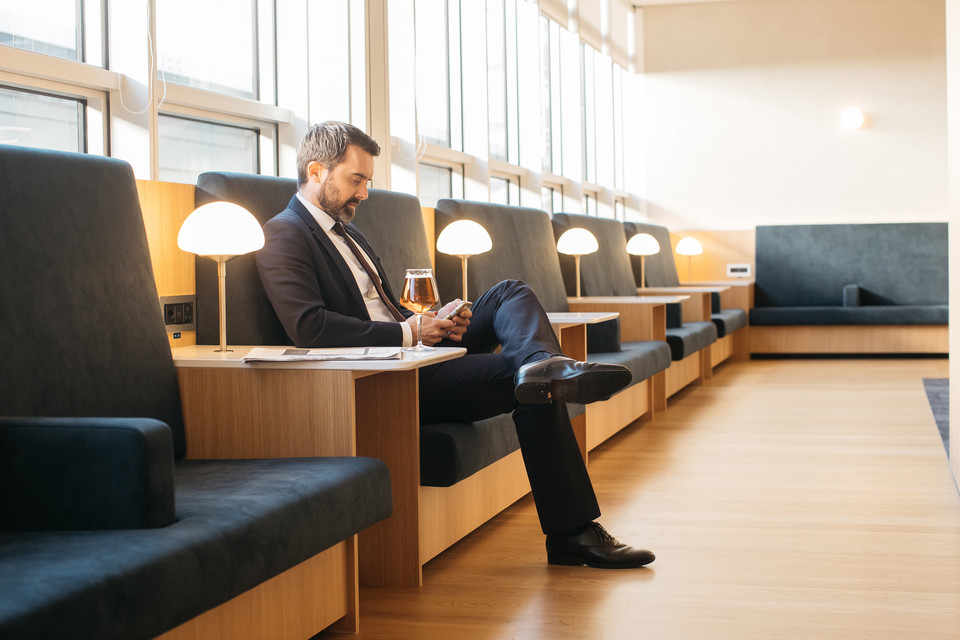 GENEVA, SWITZERLAND: The newly refurbished British Airways lounge at Geneva Airport, photographed on 19 November 2019 (Picture by Nick Morrish/British Airways)
Airports Council International (ACI) World has released updated modelling that shows the worsening economic impact on the global airport industry.
The forecasts of prolonged – and more widespread – impacts and effects of the COVID-19 pandemic have resulted in worsening predictions for traffic and revenue losses for airports across all regions.
ACI World now estimates a reduction of more than two billion passengers at the global level in the second quarter of 2020 and more than 4.6 billion passengers for all of 2020. The estimated decline in total airport revenues on a global scale is estimated to be $39.2 billion (figures in US Dollars) in the second quarter and more than $97 billion for 2020.
This outlook provides yet another stark illustration of the need for government assistance for airports to preserve essential operations and to protect the jobs and livelihoods of the millions of people that work in airports around the world. Last week, ACI World and the International Air Transport Association (IATA) came together to call for urgent tax relief and direct financial assistance that is to the benefit of the entire aviation ecosystem.
"The impact of the COVID-19 pandemic on airports, the wider aviation ecosystem, and the global economy continues to worsen and represents an existential threat to the industry unless governments can provide appropriate relief and assistance," ACI World Director General Angela Gittens said.
"As traffic and revenue have collapsed, the airport industry has taken all possible measures to preserve stability, but the challenge remains that a significant portion of airport costs are fixed.
"Airports are critical in the air transport ecosystem which is a key driver of local, regional and national economies and the communities they serve, and this global economic multiplier effect needs to be safeguarded to help underpin recovery.