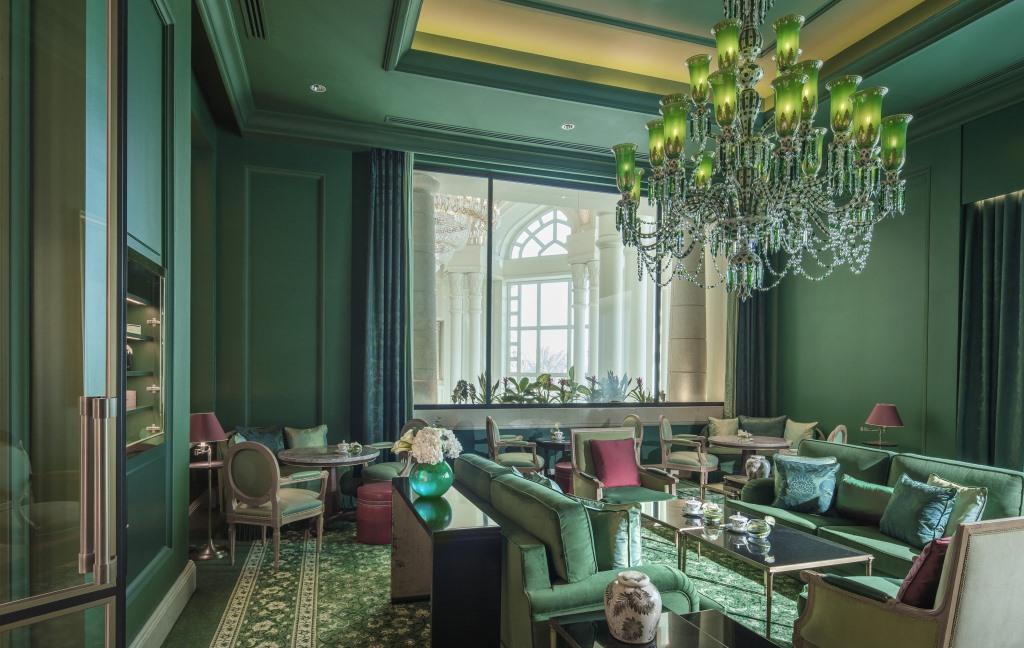 Following its reopening on March 1, 2020, Four Seasons Hotel Doha has unveiled the details of its complete interior design overhaul, courtesy of award-winning and world-renowned interior designer, Pierre-Yves Rochon (PYR). Following extensive renovations of the guest rooms, suites, floors, lobby and dining outlets, the Hotel has been reshaped into an unmatched luxury destination at the heart of Qatar's capital city.
Within this urban sanctuary, a refreshed colour scheme, including a rich spectrum of blues and beige in the guest rooms, evoke the earth, sprawling skies and Gulf views of Doha, while verdant colours and patterns in the new Tea Lounge pay homage to the splendours of nature. The redesign continues to establish an elevated sense of place and time through a blend of classical and contemporary elements, and touches of Middle Eastern influences from the region, visible through the opulent and colourful chandeliers as well as the ornate furniture detailing. Qatari artwork from the owner's original collection has been kept on the Hotel walls while nearly all the curtains have been revamped using a damask pattern.
"We were inspired by Doha and its relationship with the outdoors," commented Pierre-Yves Rochon. "We researched the local culture and the artistic elements that might tie into the story of the Hotel. I wanted to bring a new dimension of modernity to the property and enhance the guest experience with uplifting design elements and spaces."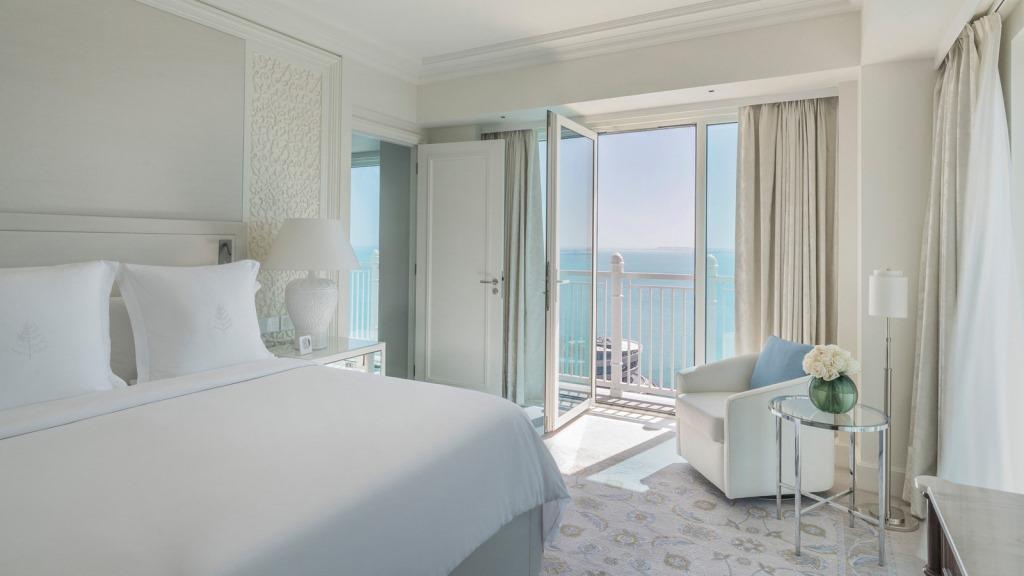 Rochon also noted that throughout the design process, they sought to respect and honour the existing classical architecture by Frank Nicholson, blending classical and modern forms. Careful consideration was also taken to create a more residential feeling, while also paying homage to Middle Eastern influences.
Since its opening in 2005, Four Seasons Hotel Doha has remained an architectural icon in Doha's skyline. The 237-room neo-classical building is located on Doha's waterfront at the heart of the city. From a private beach to a three-storey Spa and the world's most spectacular Nobu restaurant, this newly restored urban escape is now open, enhanced with the friendly and intuitive service that Four Seasons is known for.