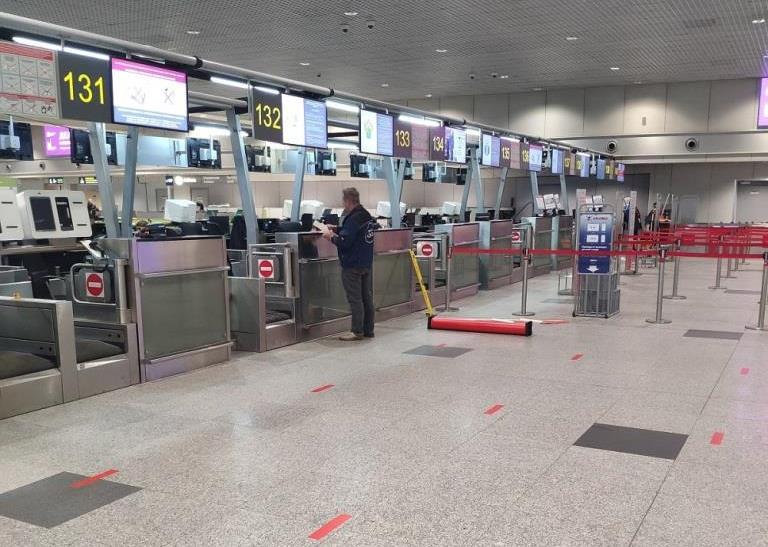 Governments and health agencies around the world are urging people to maintain social distancing. Domodedovo has installed special markings to help passengers keep up with the social distancing prescription. Moscow Domodedovo provides passengers with information on coronavirus protection measures via audio-visual channels. The airport has put posters in departure and arrival halls, while its audio messages are played every 15 minutes.
In the meantime, hand sanitizing stations are installed in departure and arrival halls for both domestic and international passengers.
The terminal has special markings at check-in counters and security checkpoints to ensure a distance of 1.5 meters.
Domodedovo has successfully implemented technologies to accept electronic boarding passes. Passengers can go through a security screening or board a flight, using a mobile boarding pass. Travelers can skip printing out boarding passes, avoiding contact with "high-touch" surfaces.
Moscow Domodedovo has increased its cleaning efforts. The airport is using special disinfectants, following the recommendations of Rospotrebnadzor. Frequently touched surfaces such as chairs, wheelchair armrests, ambulifts, luggage trolleys, etc. also receive additional treatment.
Read about how some airlines are taking measures to comply with social distancing rules to combat the Covid-19 Coronavirus pandemic.